HERSHEY
Derry Township • Dauphin County
Founded by Hershey in 1903
Hershey's motto is: "Motto(s): The Sweetest Place on Earth". The town was founded by candy magnate Milton S. Hershey in 1903 for the Hershey Company's workers. It included their homes with modern amenities such as electricity, indoor plumbing, and central heating.
The town had a public trolley system; a free school to educate the children of employees; a free vocational school to train orphaned and underprivileged boys; and later an amusement park, golf courses, community center, hotel, zoo, and a sports area.
The purpose was to provide "a perfect American town in a bucolic natural setting, where healthy, right-living, and well-paid workers lived in safe, happy homes."
The Hershey Company, located in Derry Township, commonly known as Hershey's, is an American multinational company and one of the largest chocolate manufacturers in the world. It was founded by Milton S. Hershey in 1894 as the Hershey Chocolate Company, a subsidiary of his Lancaster Caramel Company.
Milton Hershey founded the Lancaster Caramel Company in 1886. In 1900, after seeing chocolate-making machines for the first time at the 1893 World's Columbian Exposition in Chicago, Hershey sold his caramel company for $1,000,000.
In 1900, he began manufacturing Hershey's Milk Chocolate Bars, also known as Hershey's Bars or Hershey Bars. When people asked why he sold the caramel company he said, "Caramels are just a fad, but chocolate is a permanent thing."
In 1903, Hershey began construction of a chocolate plant in his hometown of Derry Church, Pennsylvania, later known as Hershey, Pennsylvania. The milk chocolate bars from this plant proved popular, and the company grew rapidly. In 1907, he introduced a new candy: bite-sized, flat-bottomed, conical pieces of chocolate that he named "Hershey's Kiss". Today, over 70 million candies are produced daily.
Other products introduced included Mr. Goodbar (1925) (peanuts in milk chocolate), Hershey's Syrup (1926), semisweet chocolate chips (1928), and the Krackel bar with crisped rice (1938).
The Hershey Company is the parent company of the H. B. Reese Candy Company, manufacturer of Reese's Peanut Butter Cups. Hershey's Chocolate World is a factory store and virtual tour ride of The Hershey Company.
Local residents are carrying on the tradition as inventors and creators of tools needed to strengthen the growing economy of Dauphin County's commercial enterprises that adds value to the local business or education ecosystem.
ALMA UP!
Branding. Entrepreneurs. Startups.
Customized For Business!
ALPHABET INTERNATIONAL
Online – Mobile – Security – Tech
Real. Targeted. Local. Ads.
ALPHABET RESOURCES
Online – Mobile – Security – Tech
Real. Targeted. Ads.
SHOP LOCAL
Online – Mobile – Security – Tech
Real. Targeted. Ads.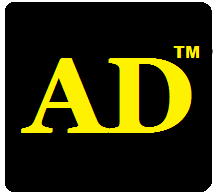 Online – Mobile – Security – Tech
Real. Targeted. Ads.
---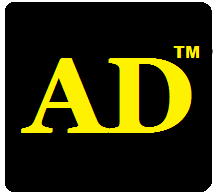 Local Ads For Any Business!


ALPHABET MOBILE ADS
AlphabetLocal.com – #AlphabetLocal