HOT SPRINGS
Garland County Seat • Arkansas Local
City incorporated on: January 10, 1851
Unlike any city in America, much of Hot Springs's history is preserved by various government entities. Hot Springs National Park is maintained by the National Park Service, including Bathhouse Row, which preserves the eight historic bathhouse buildings and gardens along Central Avenue.
Hot Springs has as its nickname: "Valley of the Vapors". Its motto is "America's First Resort". Due to the popularity of the thermal waters, Hot Springs benefited from rapid growth during a period when many cities saw a sharp decline in building.
Hot Springs's architecture is a key part of the city's blend of cultures, including a reputation as a tourist town and a Southern city. Also a destination for the arts, Hot Springs features the Hot Springs Music Festival, Hot Springs Documentary Film Festival, and the Valley of the Vapors Independent Music Festival annually.
Hot Springs is often called the "birthplace" of Spring Training baseball, Hot Springs first welcomed Major League Baseball in 1886. 134 members of the Baseball Hall of Fame are documented to have trained or played, in Hot Springs. The Cleveland Spiders, Pittsburgh Pirates, Brooklyn Dodgers, Chicago Cubs, Cincinnati Reds, Detroit Tigers, New York Yankees, St. Louis Cardinals and Boston Red Sox were among the teams that made Hot Springs their home base.
Negro league baseball teams also utilized Hot Springs for Spring Training. The Pittsburgh Crawfords utilized Fogel Field for spring training from 1932 to 1935. Their roster contained Baseball Hall of Fame Inductees Cool Papa Bell, Josh Gibson, Oscar Charleston and Judy Johnson.
On the roster of the Homestead Grays were numerous Hall of Fame players: Cool Papa Bell, Josh Gibson, Oscar Charleston, Jud Wilson, Bill Foster, Judy Johnson, Smokey Joe Williams, Willie Wells and Cum Posey.
St. Patrick's Day, 1918, is nicknamed the "Day that changed Baseball Forever." Boston Red Sox' pitcher Babe Ruth hit a long Home Run into the Arkansas Alligator Farm and Petting Zoo that altered the course of baseball history.
Ruth hit two long home runs that day while playing the field for the first time. His second Home run is legendary in its record setting length and eventual effect on Ruth. It was a shot that traveled an astonishing estimated 573 feet.
ALMA UP!
Branding. Entrepreneurs. Startups.
Customized For Business!
ALPHABET INTERNATIONAL
Online – Mobile – Security – Tech
Real. Targeted. Local. Ads.
ALPHABET RESOURCES
Online – Mobile – Security – Tech
Real. Targeted. Ads.
SHOP LOCAL
Online – Mobile – Security – Tech
Real. Targeted. Ads.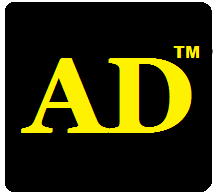 Online – Mobile – Security – Tech
Real. Targeted. Ads.
---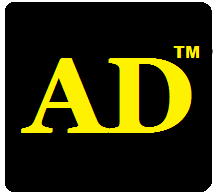 Local Ads For Any Business!


---
ALPHABET MOBILE ADS
AlphabetLocal.com – #AlphabetLocal