HUNTSVILLE
Madison and Limestone Counties
Motto: "Star of Alabama"
Nicknames: "Rocket City","Research Park"
Huntsville was founded by European Americans in 1805 and became an incorporated town in 1811. When Alabama was admitted as a state in 1819.
Huntsville incorporated as a city on February 24, 1860. Huntsville extends south into Morgan County and has become the largest city in the state.
William Hooper Councill (1848-1909) was a former slave and the first president of Huntsville Normal School, which is today Alabama Agricultural and Mechanical University (Alabama A&M University) in Normal, Alabama. In 2020 AMMU announced the construction of the William Hooper Councill Eternal Flame Memorial.
After the American Civil War, he served as assistant enrollment clerk in the Alabama legislature in 1872 and 1874. He taught at Morris Brown College in Atlanta and edited a newspaper, the Negro Watchman in 1874 in Huntsville. In 1883, he was admitted to practice before the Supreme Court of Alabama.
Since 2000, Huntsville has become the second-largest technology and research park in the nation, and ranks among the top 25 most educated cities in the nation.
It is considered in the top of the nation's high-tech hotspots, and one of the best Southern cities for defense jobs. It is the number one United States location for engineers most satisfied with the recognition they receive, with high average salary and low median gross rent.
In 2005, Forbes magazine named the Huntsville-Decatur Combined Statistical Area as 6th best in the nation for doing business. In 2015, Forbes ranked Huntsville as the top city for engineers in the United States.
Huntsville and Madison County's local communities embraces cultural equality, diversity, inclusion, equity, unity, and has many positive-minded and inspiring people as well as historic business-friendly diverse communities.
Local online entrepreneurs and retail startups have grown in recent years thanks to the demand for startup ventures and the need for more goods and services.
ALMA UP!
Branding. Entrepreneurs. Startups.
Customized For Business!
ALPHABET INTERNATIONAL
Online – Mobile – Security – Tech
Real. Targeted. Local. Ads.
ALPHABET RESOURCES
Online – Mobile – Security – Tech
Real. Targeted. Ads.
SHOP LOCAL
Online – Mobile – Security – Tech
Real. Targeted. Ads.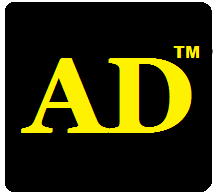 Online – Mobile – Security – Tech
Real. Targeted. Ads.
---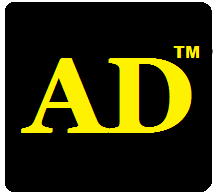 Local Ads For Any Business!


ALPHABET MOBILE ADS
AlphabetLocal.com – #AlphabetLocal