INDIANAPOLIS
Marion County • Indiana Capital
City incorporated on March 30, 1847
Indianapolis is the "Racing Capital of the World" and the "Amateur Sports Capital of the World". It's home of three professional sports. The Colts • Pacers • Indianapolis 500 are recognized as must-see sports. The city was the home of the Indianapolis Clowns from the 1930s through 1962.
The Indianapolis Clowns were a professional baseball team in the Negro American League winning the league championship in 1950. Tracing their origins back to the 1930s, the Clowns were the last of the Negro league teams to disband. The Clowns were also one of the first professional baseball teams to hire a female player.
Hank Aaron was a Clown for a short period. Aaron played about three months as the Clowns' shortstop and cleanup hitter for $200 a month before being acquired by the Boston Braves organization for $10,000. The Clowns were the first professional baseball team to hire a female player to a long-term contract that was not voided soon after.
In 1953, former Chicago model, Nancy Miller, was the first female umpire in pro ball. The Clowns hired Toni Stone (July 17, 1921 – November 2, 1996) to play second base with the team in 1953, in which she batted .243.
Pitcher Mamie "Peanut" Johnson (September 27, 1935 – December 18, 2017), who would go on to record a record of 33-8 while batting between .262 to .284 on the team.
Second baseman Constance Enola Morgan also called Connie Morgan (October 17, 1935 – October 14, 1996) was the third woman to play professional baseball in the Negro league.
Statues of Toni Stone, Hank Aaron, and Mamie Johnson can be found in the Riley Children's Health Sports Legends Experience at the Indianapolis Children's Museum.
The City of Indianapolis embraces cultural equality, diversity, inclusion, equity, unity and has many historic business-friendly communities. Indianapolis is rolling out the "Welcome to Indianapolis" and the "You're Home Now" Indianapolis genuine welcome mats to new entrepreneurs, new startups, business founders, new residents and more value-added local businesses.
In the spirit of early settlers and business leaders, Indianapolis's local entrepreneurs have created local business opportunities for future entrepreneurs in the area. With the help of local business leaders, the demand for startup ventures and the need for more goods and services has ignited the spirit of business ownership in local Indianapolis communities.
ALMA UP!
Branding. Entrepreneurs. Startups.
Customized For Business!
ALPHABET INTERNATIONAL
Online – Mobile – Security – Tech
Real. Targeted. Local. Ads.
ALPHABET RESOURCES
Online – Mobile – Security – Tech
Real. Targeted. Ads.
SHOP LOCAL
Online – Mobile – Security – Tech
Real. Targeted. Ads.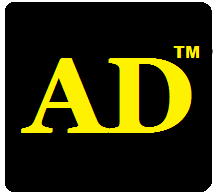 Online – Mobile – Security – Tech
Real. Targeted. Ads.
---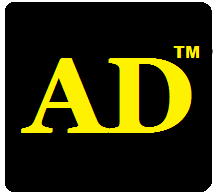 Local Ads For Any Business!


ALPHABET MOBILE ADS
AlphabetLocal.com – #AlphabetLocal