INDIANOLA
Sunflower County Seat • Mississippi Local
Eureka was renamed Indianola in 1882
Minnie M. Cox (1869–1933) was an American teacher, and a graduate of Fisk University in Nashville, Tennessee. She was appointed by the U.S. President as the first Black postmaster in Mississippi.
In 1888, she earned her teaching degree at the age of 19. In 1891, at 22, during the administration of U.S. President Benjamin Harrison, Minnie M. Cox was appointed postmaster of Indianola. When Minnie Cox served as postmistress, the position could only be appointed by the president.
She was the first African American woman to hold such a position. Cox lost her job in 1892 under President Grover Cleveland but was reappointed in 1897 by President William McKinley and continued to serve under President Theodore Roosevelt.
Her rank was raised from fourth class to third class in 1900, and she was appointed to a full four-year term. Cox's position was one of the most respected and lucrative public posts in Indianola, as it served approximately 3,000 patrons and paid $1,100 a year.
The Cox family eventually moved out of Indianola. Seeing local business opportunities, Cox and her husband returned to Indianola. Responding to the disparities in resources available to Black citizens for banking and insurance, she opened her own bank and insurance companies to protect their assets.
She and her husband opened the Delta Penny Savings Bank, one of the earliest Black-owned banks in the state. They also founded one of the first Black-owned insurance companies in the United States to offer whole life insurance, the Mississippi Life Insurance Company. They were strong supporters of Black businesses in the state.
In 2008, a post office building in Indianola was named the Minnie Cox Post Office Building by an act of Congress. This was done "in tribute to all that she accomplished by breaking barriers". Cox Street and Wayne and Minnie Cox Park in Indianola are both named for Cox and her husband.
B.B. King grow up in Indianola. The B.B. King Museum and Delta Interpretive Center, a $14 million facility dedicated to King and the blues, opened in September 2008.
The City of Indianola is in a fast growing area for businesses. In the spirit of enterprising early settlers, Indianola is an ideal Mississippi location where local individual creativity can thrive and where self-starter entrepreneurs can start their own dream business online or offline.
ALMA UP!
Branding. Entrepreneurs. Startups.
Customized For Business!
ALPHABET INTERNATIONAL
Online – Mobile – Security – Tech
Real. Targeted. Local. Ads.
ALPHABET RESOURCES
Online – Mobile – Security – Tech
Real. Targeted. Ads.
SHOP LOCAL
Online – Mobile – Security – Tech
Real. Targeted. Ads.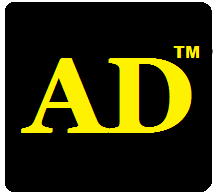 Online – Mobile – Security – Tech
Real. Targeted. Ads.
---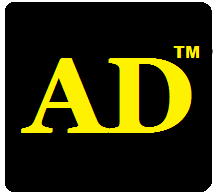 Local Ads For Any Business!


ALPHABET MOBILE ADS
AlphabetLocal.com – #AlphabetLocal