INGLEWOOD
Los Angeles County • California Local
City incorporated on February 14, 1908
Inglewood is a city in southwestern Los Angeles County, California and home to SoFi Stadium. The city is in the South Bay region of Los Angeles County, near Los Angeles International Airport.
On February 3, 1969, Harold P. Moret (of Louisiana Creole Ancestry) became Inglewood's first Black police officer.
On February 1, 2011, James T. Butts Jr., who was the seventh Black officer, became Inglewood's first Black Motorcycle Traffic Enforcement Officer, first Black lieutenant, captain and only Black Deputy Chief in the history of the department.
He was elected as its fourth Black mayor on January 27, 2011. He was re-elected mayor in November 2014 with 83 percent of the vote. That was the largest margin in the history of the city. Through his efforts both the Rams and SoFi Stadium came to Inglewood.
Super Bowl LVI, the championship game of the National Football League (NFL) for the 2021 NFL season was played in Inglewood between the National Football Conference (NFC) champion Los Angeles Rams and the American Football Conference (AFC) champion Cincinnati Bengals.
The game, played on February 13, 2022, at SoFi Stadium in Inglewood, California, the home stadium of the Rams. This marks the second-consecutive and second overall Super Bowl to feature a team playing in its home stadium.
The Los Angeles Rams defeated the Cincinnati Bengals 23-20 to win Super Bowl LVI at SoFi Stadium and the reason why they won the Lombardi Trophy.
Matthew Stafford connected with Cooper Kupp for his third touchdown pass to take the lead with 1:25 remaining in the game on a 79 yard drive ending with the Kupp touchdown. Kupp, the NFL Offensive Player of the Year, with eight catches, 92 yards and two touchdowns and was named Super Bowl MVP.
ALMA UP!
Branding. Entrepreneurs. Startups.
Customized For Business!
ALPHABET INTERNATIONAL
Online – Mobile – Security – Tech
Real. Targeted. Local. Ads.
ALPHABET RESOURCES
Online – Mobile – Security – Tech
Real. Targeted. Ads.
SHOP LOCAL
Online – Mobile – Security – Tech
Real. Targeted. Ads.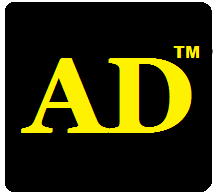 Online – Mobile – Security – Tech
Real. Targeted. Ads.
---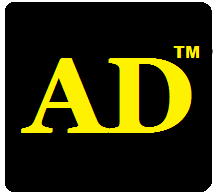 Local Ads For Any Business!


ALPHABET MOBILE ADS
AlphabetLocal.com – #AlphabetLocal