JAPAN
(日本) "Land of the Rising Sun"
Formed on February 11, 660 BC
Japan is an island country in East Asia. It is situated in the northwest Pacific Ocean, and is bordered on the west by the Sea of Japan. The country spans an archipelago of 6852 islands covering 377,975 square kilometers or 145,937 sq mi.
Japan's five main islands are Hokkaido, Honshu (the "mainland"), Shikoku, Kyushu, and Okinawa. Tokyo is the nation's capital and largest city, followed by Yokohama, Osaka, Nagoya, Sapporo, Fukuoka, Kobe, and Kyoto.
Shinzo Abe (安倍晋三 Abe Shinzō) born 21 September 1954 in Shinjuku, Tokyo, Japan, died 8 July 2022 in Nara, Japan. Abe, Japan's longest-serving prime minister, died at the age of 67 Friday, 8 July 2022, after being shot during a campaign speech in western Japan. It was a shocking attack in a country that has some of the strictest gun control laws in the world.
Shinzo Abe was shot from behind by a male suspect, identified as 41-year-old Nara resident. He was arrested at the scene of the shooting in Nara minutes after Abe started his speech on Friday in the city of Nara. After being airlifted to a Nara medical center and with extensive medical support, Abe succumbed to his injuries.
Japan's current prime minister, Fumio Kishida, called the assassination "dastardly and barbaric." In Washington, President Joe Biden said he was "stunned, outraged, and deeply saddened" by Abe's assassination. "This is a tragedy for Japan and for all who knew him," Biden said in a statement early Friday.
President Biden called Abe "a champion of the alliance between our nations and the friendship between our people." On Friday afternoon, President Biden went to the Japanese ambassador's residence in Washington to sign a condolence book for Abe.
Japanese businesses and local residents are rolling out the "Welcome to Japan", and the best "You're Welcome Here!", Japanese welcome mats to visitors, local entrepreneurs, new startups, online sales, business founders, new residents, new contributors, and more value-added Japanese businesses.
The Japanese people encourages its residents to become inventors and creators of startups in retail, music, beauty, healthcare, hospitality, legal services, media, medical support, news services, information technology (IT), education technology to help Japan's local business community to grow and prosper.
ALMA UP!
Branding. Entrepreneurs. Startups.
Customized For Business!
ALPHABET INTERNATIONAL
Online – Mobile – Security – Tech
Real. Targeted. Local. Ads.
ALPHABET RESOURCES
Online – Mobile – Security – Tech
Real. Targeted. Ads.
SHOP LOCAL
Online – Mobile – Security – Tech
Real. Targeted. Ads.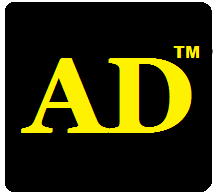 Online – Mobile – Security – Tech
Real. Targeted. Ads.
---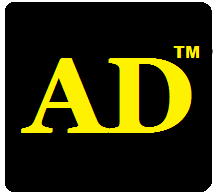 Local Ads For Any Business!


ALPHABET MOBILE ADS
AlphabetLocal.com – #AlphabetLocal