LAFAYETTE
Boulder County • Colorado Local
City is a Home Rule Municipality
In 1884, coal was discovered on the Miller farm and minors began mining it in 1887. Lafayette was founded in 1888 by Mary E. (Foote) Miller. She filed the original Town of Lafayette plat in January 1888 and she sold the first residential lot — Lot 6, Block G, and she named the town Lafayette after her late husband.
By 1900, Denver customers consumed most of the coal mined in the area as fast it could be hauled up from the tunnels. Lafayette coal mines were wired for telephones starting in 1891, almost 15 years before the rest of town, because the Denver coal dealers needed a quicker way to place orders.
Dr. Jessica Andrea Watkins, Ph.D (May 14, 1988), an African American woman, was born in Gaithersburg, Maryland. Later, her family moved here, to Lafayette, Colorado, where she graduated from Fairview High School, located in Boulder, Colorado.
Going on the college, she earned a bachelor's degree in geological and environmental sciences at Stanford University. There she was a member of the rugby team. After Stanford, Watkins earned a Ph.D. in geology at the University of California, Los Angeles.
In time, Dr. Jessica Watkins joined NASA as an astronaut. She is also a geologist, aquanaut and a former international rugby player. Dr. Watkins was announced as the first Black woman who will complete an International Space Station (ISS) long-term mission beginning on April 27, 2022, lasting six months.
In December 2020, she was selected by NASA to be a part of the Artemis Team to return humans to the Moon. The year 2024 is the target date for the moon launch. As an African American woman, Dr. Watkins is a real inspiration to all who aspire to goals that may, at first, appear to be "out of reach" but are attainable just as Dr. Jessica Watkins has proven.
Lafayette always embraces local cultural equality, diversity, inclusion, equity and has many historic business-friendly local communities. Lafayette is rolling out the "Welcome to Lafayette" welcome mat to new entrepreneurs, scientists, engineers, new startups, business founders, new residents and more value-added businesses in Lafayette and Boulder County.
ALMA UP!
Branding. Entrepreneurs. Startups.
Customized For Business!
ALPHABET INTERNATIONAL
Online – Mobile – Security – Tech
Real. Targeted. Local. Ads.
ALPHABET RESOURCES
Online – Mobile – Security – Tech
Real. Targeted. Ads.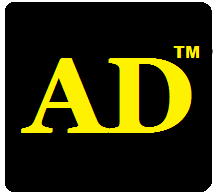 Online – Mobile – Security – Tech
Real. Targeted. Ads.
---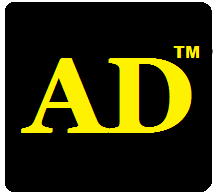 Local Ads For Any Business!


---
ALPHABET MOBILE ADS
AlphabetLocal.com – #AlphabetLocal