LAKE COUNTY
Tavares County Seat • Florida Local
Lake County founded May 27, 1887
Lake County was named for the many lakes contained within its borders. It has 250 named lakes and 1,735 other bodies of water. Its also a favorite area for tourists.
Tavares, the county seat, has a very descriptive nickname: "America's Seaplane City!". Many of such planes have landed on area lakes.
The following cities are also located in Lake County: Fruitland Park, Mount Dora, Mascotte, Minneola, and Umatilla. Clermont is the largest city in the county.
Sugarloaf Mountain is located in Lake County near Clermont. It is the highest point in peninsular Florida, at 312 feet above sea level.
Mount Dora was the home of Mabel Norris Reese (1914-1995) who was a civil rights activist and journalist, editor and owner of the 'Mount Dora Topic', a small weekly newspaper, from 1947 to 1960.
Her writings about four Groveland African American young men (one 16 years old) who were falsely accused of rape on July 16, 1949, eventually led to the Groveland Four being pardoned some 70 years later. Florida Gov. Ron DeSantis (in office January 8, 2019) issued full posthumous pardons to the men in 2019, but they were not exonerated by the state until 2021.
On November 22, 2021, Judge Heidi Davis granted the State's motion to posthumously dismiss the indictments of Ernest Thomas and Samuel Shepherd and vacated the convictions of Charles Greenlee (then a minor at age 16) and Walter Irvin.
Lake County is in one of the fast growing areas in Florida for business. In the spirit of early settlers, Lake County is an ideal location where local creativity can thrive and where self-starter entrepreneurs can start their dream business online or offline.
Business startups in retail sales, clothing, fashion, makeup, beauty, healthcare, legal, medical services, information technology, restaurants, online sales, cleaning services, beauty salons, barber shops, and construction are always in demand in a growing community. Shop Local! Buy Local!
ALMA UP!
Branding. Entrepreneurs. Startups.
Customized For Business!
ALPHABET INTERNATIONAL
Online – Mobile – Security – Tech
Real. Targeted. Local. Ads.
ALPHABET RESOURCES
Online – Mobile – Security – Tech
Real. Targeted. Ads.
SHOP LOCAL
Online – Mobile – Security – Tech
Real. Targeted. Ads.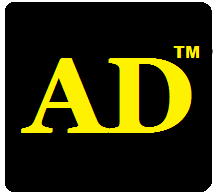 Online – Mobile – Security – Tech
Real. Targeted. Ads.
---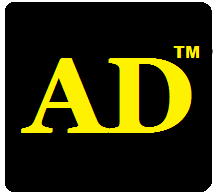 Local Ads For Any Business!


ALPHABET MOBILE ADS
AlphabetLocal.com – #AlphabetLocal