LAKELAND
Polk County • Florida Local Ads
Including Haines City • Local Ads
Freedmen, former enslaved Americans settled here in 1883, starting development of what became the African-American neighborhood of Moorehead. Lakeland was incorporated January 1, 1885.
Swans are one of the most visible features on the lakes near downtown Lakeland, thus the nickname, "Swan City".
Publix Super Markets, Inc., commonly known as Publix, is an employee-owned American supermarket chain headquartered in Lakeland, Florida. Publix is the largest employee-owned company in the United States.
On September 6, 1930, George Washington Jenkins opened his first Publix supermarket in Winter Haven. Publix headquarters is located in Lakeland, in Polk County. Publix is a regional supermarket chain with 1,294 retail locations in seven states as of January 2022.
As of January 2022, Publix employs about 225,000 people at its 1,294 retail locations, cooking schools, corporate offices, nine grocery distribution centers, and eleven manufacturing facilities in the southeast U.S.. The manufacturing facilities produce its dairy, deli, bakery, and other food products.
Lakeland is home to the Circle B Bar Reserve, an area of protected lands in Polk County, Florida. Polk's Nature Discovery Center, completed in 2008, features interactive displays about the plants, animals, and ecosystems of the reserve.
Lakeland is the largest city on Interstate 4 between Orlando and Tampa. Large industries in the Lakeland area are citrus, cattle, and phosphate mining. Tourism, medicine, insurance, transportation, and music have become a driver of Lakeland's economy.
In the spirit of early settlers, Lakeland entrepreneurs have created local business opportunities for future entrepreneurs in the area. With the help of local business leaders, the demand for startup ventures and the need for more goods and services has ignited the spirit of business ownership in the Lakeland community.
ALMA UP!
Branding. Entrepreneurs. Startups.
Customized For Business!
ALPHABET INTERNATIONAL
Online – Mobile – Security – Tech
Real. Targeted. Local. Ads.
ALPHABET RESOURCES
Online – Mobile – Security – Tech
Real. Targeted. Ads.
SHOP LOCAL
Online – Mobile – Security – Tech
Real. Targeted. Ads.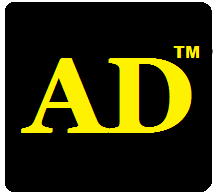 Online – Mobile – Security – Tech
Real. Targeted. Ads.
---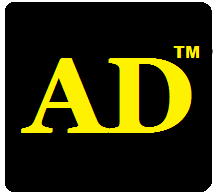 Local Ads For Any Business!


ALPHABET MOBILE ADS
AlphabetLocal.com – #AlphabetLocal