LANCASTER
Lancaster County Seat • Pennsylvania
Lancaster City was incorporated in 1818
Lancaster's red rose nickname is: "The Red Rose City". Originally called Hickory Town, the city was renamed after the English city of Lancaster. Its symbol, the red rose, is from the House of Lancaster.
In 1795, the first long-distance paved road in the United States was the former Philadelphia and Lancaster Turnpike. The sixty-two-mile turnpike was paved with stone the whole way, and overlaid with gravel. It connected the cities of Lancaster and Philadelphia.
Lancaster became an iron-foundry center after the American Revolution. The Pennsylvania Rifle and the Conestoga wagon were produced here. In 1803, Meriwether Lewis learned what was needed to lead the Lewis and Clark Expedition.
The Hershey Company, located in Derry Township, Dauphin County, commonly known as Hershey's, is an American multinational company and one of the largest chocolate manufacturers in the world. It was founded by Milton S. Hershey in 1894 as the Hershey Chocolate Company, a subsidiary of his Lancaster Caramel Company.
Milton Hershey founded the Lancaster Caramel Company in 1886. In 1900, after seeing chocolate-making machines for the first time at the 1893 World's Columbian Exposition in Chicago, Hershey sold his caramel company for $1,000,000.
In 1900, he began manufacturing Hershey's Milk Chocolate Bars, also known as Hershey's Bars or Hershey Bars. When people asked why he sold the caramel company he said, "Caramels are just a fad, but chocolate is a permanent thing."
In 1903, Hershey began construction of a chocolate plant in his hometown of Derry Township, Pennsylvania, later known as Hershey, Pennsylvania. The milk chocolate bars from this plant proved popular, and the company grew rapidly. In 1907, he introduced a new candy: bite-sized, flat-bottomed, conical pieces of chocolate that he named "Hershey's Kiss". Today, over 70 million candies are produced daily.
Other products introduced included Mr. Goodbar (1925) (peanuts in milk chocolate), Hershey's Syrup (1926), semisweet chocolate chips (1928), and the Krackel bar with crisped rice (1938).
Local residents are carrying on the tradition as inventors and creators of tools needed to strengthen the growing economy of Lancaster today.
ALMA UP!
Branding. Entrepreneurs. Startups.
Customized For Business!
ALPHABET INTERNATIONAL
Online – Mobile – Security – Tech
Real. Targeted. Local. Ads.
ALPHABET RESOURCES
Online – Mobile – Security – Tech
Real. Targeted. Ads.
SHOP LOCAL
Online – Mobile – Security – Tech
Real. Targeted. Ads.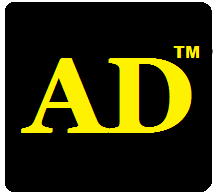 Online – Mobile – Security – Tech
Real. Targeted. Ads.
---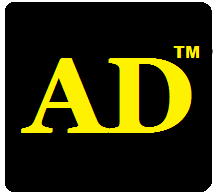 Local Ads For Any Business!


ALPHABET MOBILE ADS
AlphabetLocal.com – #AlphabetLocal