LAS VEGAS
Clark County • Nevada Local Ads
"The Entertainment Capital of the World"
Incorporated on March 16, 1911
Las Vegas is an internationally renowned major resort city, known primarily for its gambling, shopping, fine dining, entertainment, and nightlife. The Las Vegas Valley as a whole serves as the leading financial, commercial, and cultural center for Nevada.
Las Vegas is the most famous of the five cities within Clark County. Founded in 1909, the county reached a major milestone and issued its 5-millionth wedding license on February 20, 2022. Las Vegas is "The Wedding Capital of the world" with a record five million weddings performed and counting.
The city bills itself as The Entertainment Capital of the World, and is famous for its mega casino-hotels and associated activities. It is a top three destination in the United States for business conventions and a global leader in the hospitality industry, claiming more AAA Five Diamond hotels than any other city in the world.
Las Vegas wants to become a 'major league sports capital' while sports betting grows in popularity nationwide. In May 2022, the NFL draft took place in Vegas. In 2024, the Super Bowl comes to Las Vegas. Mayor Carolyn Goodman is quoted as saying, "It's amazing". The city is actively working to bring the NBA and MLB to Vegas.
In March 2022, Oak View Group announced a $3 billion plan to build an all-in-one location that includes a sports venue for an NBA team, lodging, and a casino in Las Vegas. The company's CEO Tim Leiweke said the project is aimed at luring an NBA team into the city.
Local Las Vegas entrepreneurs have created business opportunities in the area. With the help of local business leaders, the demand for startup ventures and the need for more goods and services has ignited the spirit of ownership in the community.
Las Vegas, Nevada residents are rolling out the "Welcome to Las Vegas" mat to families, visitors, new entrepreneurs, new startups, business founders, new residents and more value-added businesses.
Las Vegas became the new "American Gretna Green," – a place where couples elope and get married any day or night. On the East Coast, hundreds of people are still married in Elkton, Maryland, "The Elopement capital of the East Coast", each year.
Business startups in retail sales, clothing, fashion, makeup, beauty, healthcare, legal, medical services, information technology, restaurants, online sales, cleaning services, beauty salons, barber shops, and construction are always in demand in the local Las Vegas growing community. Shop Local! Buy Local!
Clubs • Shopping • Fine Dining • Entertainment
"America's Playground"
ALMA UP!
Branding. Entrepreneurs. Startups.
Customized For Business!
ALPHABET INTERNATIONAL
Online – Mobile – Security – Tech
Real. Targeted. Local. Ads.
ALPHABET RESOURCES
Online – Mobile – Security – Tech
Real. Targeted. Ads.
SHOP LOCAL
Online – Mobile – Security – Tech
Real. Targeted. Ads.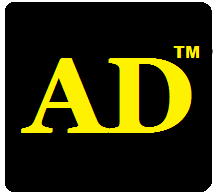 Online – Mobile – Security – Tech
Real. Targeted. Ads.
---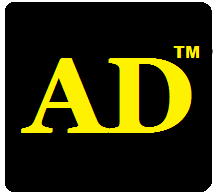 Local Ads For Any Business!


ALPHABET MOBILE ADS
AlphabetLocal.com – #AlphabetLocal