ALPHABET LEGAL
THE BEST FIVE STAR LOCAL ATTORNEYS
Bankruptcy • Injury • Business
Alphabet Local is committed to supporting our local communities by providing the resources and information needed to meet the challenges they face in this ever-changing world.
As a part of this commitment, Alphabet Local Media has included promotions for attorneys, lawyers, law firms, and other professionals in the legal field.
You can search Alphabet Legal Attorneys for The Best Five Star Attorneys in your local area. Alphabet Legal Search is now available in the United States and most U.S. Territories.
These Five Star Local Attorneys are available to help you with legal issues ranging from contracts, personal injury, vehicle accidents, child support, product liability, auto recall, truck accident, criminal, wage dispute, personal or business bankruptcy and many more services.
Have a legal issue? Need an attorney, fast? Feel free to contact us for assistance. Or see the list of local attorneys in your area. Alphabet Legal has a list of the best Five Star Local Attorneys in your area. See one today!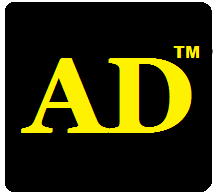 Legal – Personal – Business – Law
Real. Targeted. Legal. Ads.
---
CONTACT US FOR:
Local Ads For Any Business!


---
ALPHABET MOBILE ADS
AlphabetLocal.com – #AlphabetLocal