LEXINGTON
Fayette County Seat • Kentucky Local Ads
Chartered on May 6, 1782 • Incorporated in 1831
Lexington was named in June 1775, in what was then considered Fincastle County, Virginia, 17 years before Kentucky became a state. A party of frontiersmen, led by William McConnell, camped on the Middle Fork of Elkhorn Creek (now known as Town Branch and rerouted under Vine Street) at the site of the present-day McConnell Springs.
Upon hearing of the colonists' victory in the Battles of Lexington and Concord on April 19, 1775, they named the site Lexington. It was the first of many American places to be named after the Massachusetts town. Its nickname is: "Horse Capital of the World".
In 1806 Lexington is said to be the largest and most wealthy town in Kentucky. Residents call it "The Athens of the West". Lexington is consolidated entirely within Fayette County, and vice versa. It called a Consolidated city-county.
The First African Baptist Church was founded c. 1790. It is the oldest black Baptist congregation in Kentucky and the third-oldest in the United States.
By 1850, First African Baptist Church, led by London Ferrill, a free Black from Virginia, had a congregation of 1,820 persons, the largest of any, Black or White, in the entire state.
Turner Construction has been awarded a $225m contract by the University of Kentucky to build a 450,000 sq ft health education building at its campus in Lexington. These facilities will include classrooms, simulation suites, conference rooms, offices, support space, a green roof and terraces. Construction is due to begin in 2023 and be completed by 2026.
Lexington's residents and businesses are rolling out the "Welcome to Lexington" and the real "You're Home Now!" genuine Lexington welcome mats to new local entrepreneurs, new startups, online sales, business founders, new residents, seniors, students, and more value-added businesses.
Lexington has many local entrepreneurs who are business owners. Local business startups in retail, media, home services, healthcare, legal, food service, internet entrepreneurs, entertainment, education technology, light manufacturing and commerce can be found in Lexington. Shop Local! Buy Local!
ALMA UP!
Branding. Entrepreneurs. Startups.
Customized For Business!
ALPHABET INTERNATIONAL
Online – Mobile – Security – Tech
Real. Targeted. Local. Ads.
ALPHABET RESOURCES
Online – Mobile – Security – Tech
Real. Targeted. Ads.
SHOP LOCAL
Online – Mobile – Security – Tech
Real. Targeted. Ads.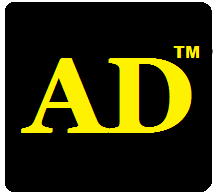 Online – Mobile – Security – Tech
Real. Targeted. Ads.
---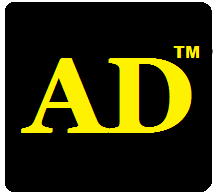 Local Ads For Any Business!


---
ALPHABET MOBILE ADS
AlphabetLocal.com – #AlphabetLocal