LOUISIANA
Baton Rouge Capital • "Pelican State"
Statehood (18th) on April 30, 1812
Louisiana was named after Louis XIV, King of France from 1643 to 1715. This carries the thought that roughly, Louis + ana carries the idea of "related to Louis." Louisians was purchased from France by United States. They agreed and signed the Louisiana Purchase Treaty on April 30, 1803, at the Hôtel Tubeuf in Paris.
The price was $15 million, which averages to less than three cents per acre for 828,000 sq mi or 530,000,000 acres. On July 4, 1803, the treaty was announced, but the documents did not arrive in Washington, D.C. until July 14. On October 21, 1803, the Senate authorized Jefferson to take possession of the territory.
The State of Louisiana is the only state with political subdivisions termed parishes, which are equivalent to counties, making it one of only two U.S. states not subdivided into counties (the other being Alaska and its boroughs). The state's capital is Baton Rouge, and its largest city is New Orleans.
On March 11, 1816, the Louisiana town of Wharton was renamed Covington. Many historians believe the city was renamed for General Leonard Covington, a hero of the War of 1812. Some believe it was named for Leonard Covington of Covington, Kentucky. At any rate, Covington became part of U.S. history.
In 1869, President Ulysses S. Grant appointed the "gifted and debonair" John Creswell as Postmaster General. On November 15, 1872 John Creswell, appointed Mrs. Anna M. Dumas the first female African American Louisiana postmaster in Covington, Louisiana.
Louisiana has a multicultural, multilingual heritage as well as many highly-valued historic business-friendly communities. It is opening the door to its abundant outdoor and indoor activities like boating, water sports, golfing, hunting, fishing, parks, multicultural foods, Cajun cuisine, Soul Food, New Orleans French Quarters, and performing arts.
The State of Louisiana has several nicknames: (the official one is) "Bayou State", then "Pelican State", "Creole State", "Sportsman's Paradise" and "The Boot". Its motto is: "Union, Justice, Confidence".
Louisiana's local communities embraces cultural equality, diversity, inclusion, equity, unity and has many positive-minded and culturally inspiring people as well as historic business-friendly communities.
Louisiana businesses and residents are rolling out the best "Welcome to Louisiana" and "You're Welcome Here" Louisiana welcome mats to visitors, tourists, students, tech entrepreneurs, new startups, business founders, students, new residents and more value-added businesses. Shop Local! Buy Local!
ALMA UP!
Branding. Entrepreneurs. Startups.
Customized For Business!
ALPHABET INTERNATIONAL
Online – Mobile – Security – Tech
Real. Targeted. Local. Ads.
ALPHABET RESOURCES
Online – Mobile – Security – Tech
Real. Targeted. Ads.
SHOP LOCAL
Online – Mobile – Security – Tech
Real. Targeted. Ads.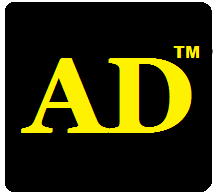 Online – Mobile – Security – Tech
Real. Targeted. Ads.
---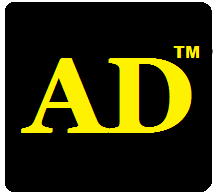 Local Ads For Any Business!


ALPHABET MOBILE ADS
AlphabetLocal.com – #AlphabetLocal