MABLETON
Cobb County • Georgia Local Ads
Settled on September 11, 1843
Mableton was named after Scottish immigrant Robert Mable (1803-1885), who on September 11, 1843, bought 300 acres of land in southern Cobb County from the Georgia Land Lottery of 1832.
Robert Mable was a millwright and farmer who grew cotton, corn, potatoes, and sorghum in the area where his home is now located. Also, a covered bridge, originally built c. 1848–1850, is located nearby and traverses Nickajack Creek. This bridge is one of the few remaining covered bridges in Georgia.
Mableton, Georgia is a growing community with new development plans for affordable housing and plenty of available retail space for new businesses.
Mableton, Cobb County, embraces cultural diversity, inclusion, equity and is an historic business-friendly community. Mableton is rolling out the welcome mat to new entrepreneurs, new residents and new value-added businesses.
Mableton is in a fast growing Cobb County, Georgia location for technology, services and retail sales businesses. In the spirit of enterprising early settlers, Mableton is an ideal Georgia location where the creativity of local men and women can thrive.
Mableton and Cobb County has a 31-acre mixed-use commercial/residential plaza at Mableton Parkway and Old Powder Springs Road coming online. This will allow self-starter entrepreneurs to create and own their dream business both online or offline.
This is a new Mableton development. It calls for 81 town homes, 46 "courtyard cottage" style houses, 21 detached single-family homes, and 13,500 square feet of retail and restaurant space.
Business startups in retail sales, clothing, fashion, makeup, beauty, healthcare, legal, medical services, information technology, restaurants, online sales, cleaning services, beauty salons, barber shops, and new entrepreneurs are always in demand in a local growing business community. Shop Local! Buy Local!
ALMA UP!
Branding. Entrepreneurs. Startups.
Customized For Business!
ALPHABET INTERNATIONAL
Online – Mobile – Security – Tech
Real. Targeted. Local. Ads.
ALPHABET RESOURCES
Online – Mobile – Security – Tech
Real. Targeted. Ads.
SHOP LOCAL
Online – Mobile – Security – Tech
Real. Targeted. Ads.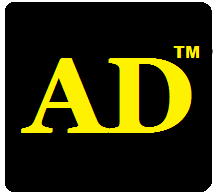 Online – Mobile – Security – Tech
Real. Targeted. Ads.
---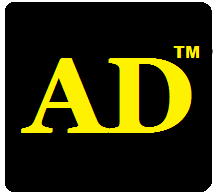 Local Ads For Any Business!


---
ALPHABET MOBILE ADS
AlphabetLocal.com – #AlphabetLocal