MAPLE GROVE
Hennepin County • Minnesota Local Ads
Maple Grove incorporated in 1954
Maple Grove is a suburban city in Hennepin County. The population was 61,567 at the 2010 census but has been growing rapidly since then, as 2019 US census estimates rank Maple Grove as Minnesota's eighth largest city with 72,622 residents.
Founded in 1858, the city was known for its large stands of maple trees and was, therefore, a significant source for maple syrup. Maple Grove has several nicknames: The Grove, The Groove, "MG", and its motto is: "Serving Today, Shaping Tomorrow".
Minnesota's first so-called 'lifestyle center', The Shoppes at Arbor Lakes, with more than 65 stores and restaurants, is designed in the spirit of a mid-century American village and includes many upscale stores.
Retail stores such as Pottery Barn, Brooks Brothers, Williams Sonoma, good things, along with Hot Mama, Anthropologie, P.F. Chang's and World Market, can be found here.
The most recent Arbor Lakes development is called The Fountains at Arbor Lakes. The Fountains at Arbor Lakes is a 850,000 square feet retail complex that includes stores such as Costco, Caribou Coffee, Subway, DSW, Lowe's, REI and a Holiday Inn & Suites with a water park.
The City of Maple Grove is one of the fastest-growing cities for business. In the spirit of early settlers, Maple Grove is an ideal location where local creativity can thrive and where self-starter entrepreneurs can start their dream business online or offline.
Business startups in retail sales, clothing, fashion, makeup, beauty, healthcare, legal, medical services, information technology, restaurants, online sales, cleaning services, beauty salons, barber shops, and construction are always in demand in a growing community. Shop Local! Buy Local!
ALMA UP!
Branding. Entrepreneurs. Startups.
Customized For Business!
ALPHABET INTERNATIONAL
Online – Mobile – Security – Tech
Real. Targeted. Local. Ads.
ALPHABET RESOURCES
Online – Mobile – Security – Tech
Real. Targeted. Ads.
SHOP LOCAL
Online – Mobile – Security – Tech
Real. Targeted. Ads.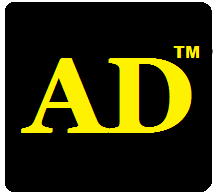 Online – Mobile – Security – Tech
Real. Targeted. Ads.
---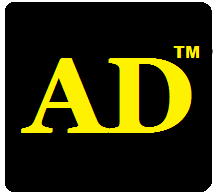 Local Ads For Any Business!


ALPHABET MOBILE ADS
AlphabetLocal.com – #AlphabetLocal