METRO D.C.
U.S. Capital City • Washington D.C.
Washington was founded in 1791
Washington's motto is: "Justice for All". It's named after George Washington, the first president of the United States. It is home to the three branches of the Federal government: Congress (legislative), the president (executive), and the Supreme Court (judicial). With over 20,000,000 visitors a year, D.C. is one of the most visited cities in the world.
Washington is home to the White House, the official residence and workplace of the President of the United States. It is located at 1600 Pennsylvania Avenue NW, and has been the residence of every U.S. president since John Adams in 1800.
WH Announcement: On Thursday, June 2, 2022, by the White House announced that White House interns will now get paid for the first time in history. The Biden administration said that all eligible participants will be paid and be compensated for their services.
The 14 week internship program will begin this fall. All participants must US citizens, be 18 years old and currently enrolled in college, no more than two years removed from graduation or a military veteran no more than two years removed from active duty. Candidates can apply online beginning on Monday, June 6, 2022.
The internships will be funded through a provision in the $1.5 trillion government funding bill President Biden signed into law in March 2022.
The White House: "Paying interns will help remove barriers to equal opportunities for low income students and first-generation professionals at the beginning of their careers and help ensure that those who receive internships at the White House… reflect the diversity of America."
Washington's residents, students, visitors, business, and neighborhoods embraces cultural equality, diversity, inclusion, equity, unity and has many positive-minded and culturally inspiring people as well as historic business-friendly majority minority communities.
Washington. D.C. local residents are rolling out the "Welcome to Washington" and the "You're Welcome Here!" D.C. welcome mats to visitors, local entrepreneurs, new startups, online sales, business founders, new residents, new contributors, and more value-added Washington businesses.
The District encourages its residents to become inventors and creators of startups in retail, music, beauty, healthcare, legal, law, U.S. government, law enforcement, legal services, medical support, news services, information technology (IT), restaurants, makeup, online sales, cleaning services, car repair, beauty salons, barber shops, education technology, and construction to help Washington's local business community to grow and prosper.
ALMA UP!
Branding. Entrepreneurs. Startups.
Customized For Business!
ALPHABET INTERNATIONAL
Online – Mobile – Security – Tech
Real. Targeted. Local. Ads.
ALPHABET RESOURCES
Online – Mobile – Security – Tech
Real. Targeted. Ads.
SHOP LOCAL
Online – Mobile – Security – Tech
Real. Targeted. Ads.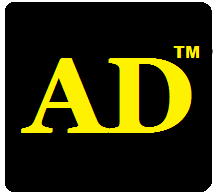 Online – Mobile – Security – Tech
Real. Targeted. Ads.
---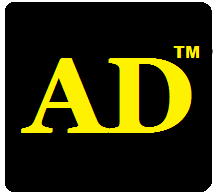 Local Ads For Any Business!


---
ALPHABET MOBILE ADS
AlphabetLocal.com – #AlphabetLocal