MINNEAPOLIS
Hennepin County • "City of Lakes"
Minneapolis incorporated in 1867
Minneapolis has several nicknames: "Mill City", "Twin Cities" (with Saint Paul), "Mini Apple". Minneapolis has one of the nation's best park systems. It is abundant in water, with thirteen lakes, wetlands, the Mississippi River, creeks and waterfalls, many connected by parkways.
Detroit-based First Independence Bank, an African-American-owned bank, opened the doors of its first bank in Minneapolis in a former Wells Fargo Bank branch near Highway 280 and University Avenue on April 26, 2022 with its "Grand Opening".
A second branch is scheduled to open in June at Lake Street and Hiawatha Avenue in south Minneapolis. This is the first time in Minneapolis history that a bank, staffed completely with tellers, loan officers, ATMs and drive-through lanes come complete with total Black ownership.
Minneapolis has had a long history of discriminatory loan practices that have had a negative impact on Black wealth. "Those things are true and that's one reason that it was important to us, to look at seeing how we can help solve those issues", CEO Kenneth Kelly said.
Despite being known for a great economy and a high quality of life, Minneapolis, with several fortune 500 companies, sometimes struggles with issues that have distracted from its progressive approach to local business.
Minneapolis had its origins in timber and as the flour milling capital of the world. Minneapolis, Saint Paul, and the surrounding area are collectively known as the Twin Cities. Biking and walking trails, some of which follow old railroad lines, are open for daily use.
Minneapolis was home to George Floyd, a 46 year old African American Minneapolis man who died in police custody. This resulted in global protests for racial justice.
Four police officers were convicted in his death and violation of his civil rights. The city has implemented better training and policies designed to prevent these kind of police actions in the future.
The City of Minneapolis is in a fast growing area for businesses. In the spirit of early settlers, Minneapolis is an ideal location where local creativity can thrive and where self-starter entrepreneurs can start their dream business online or offline.
Business startups in retail sales, clothing, fashion, makeup, beauty, healthcare, legal, medical services, information technology, restaurants, online sales, cleaning services, beauty salons, barber shops, and construction are always in demand in a growing community like Minneapolis. Shop Local! Buy Local!
ALMA UP!
Branding. Entrepreneurs. Startups.
Customized For Business!
ALPHABET INTERNATIONAL
Online – Mobile – Security – Tech
Real. Targeted. Local. Ads.
ALPHABET RESOURCES
Online – Mobile – Security – Tech
Real. Targeted. Ads.
SHOP LOCAL
Online – Mobile – Security – Tech
Real. Targeted. Ads.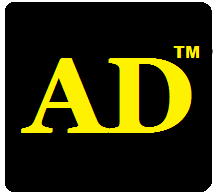 Online – Mobile – Security – Tech
Real. Targeted. Ads.
---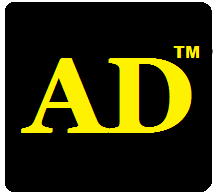 Local Ads For Any Business!


ALPHABET MOBILE ADS
AlphabetLocal.com – #AlphabetLocal