MOBILE
Mobile County Seat • Alabama Local
Incorporated on December 17, 1819
Mobile was first inhabited by Native Americans and was later founded by French Colonists in 1702. Mobile became a part of the United States in 1813, with the annexation by President James Madison of West Florida from Spain.
Mobile has the 12th-largest port in the United States. Mobile's nicknames are: "The Port City" • "Azalea City" • "The City of Six Flags".
Henry Louis Aaron (February 5, 1934 – January 22, 2021), nicknamed "Hammer" or "Hammerin' Hank", was born in Mobile. He was an American professional baseball right fielder who played 23 seasons in Major League Baseball (MLB), from 1954 through 1976.
His 755 career home runs broke the long-standing MLB record set by Babe Ruth and stood as the most for 33 years; Aaron still holds many other MLB batting records. He hit 24 or more home runs every year from 1955 through 1973 and is one of only two players to hit 30 or more home runs in a season at least fifteen times.
Lloyd James Austin III, born in Mobile, Alabama on August 8, 1953, is an American retired United States Army four-star general who, since his appointment on January 22, 2021, has served as the 28th United States Secretary of Defense.
Secretary Austin is the first African American to serve as the United States Secretary of Defense. He graduated from the United States Military Academy at West Point with a Bachelor of Science degree in 1975.
Among his many educational accomplishments are … a Master of Arts degree in counselor education from Auburn University's College of Education in 1986, and a Master of Business Administration in business management from Webster University in 1989.
The City of Mobile is a growing Alabama community with affordable housing and plenty of available retail space for new businesses. As a south Alabama culturally-sensitive and business-friendly community, Mobile welcomes new residents and new businesses to the city.
The City of Mobile is in a fast growing Alabama area for businesses. In the spirit of enterprising early settlers, Mobile is an ideal Alabama location where local individual creativity can thrive and where self-starter entrepreneurs can start their own dream business online or offline.
Business startups in retail sales, clothing, fashion, makeup, beauty, healthcare, legal, medical services, information technology, restaurants, online sales, cleaning services, beauty salons, barber shops, and construction are always in demand in a local growing community. Shop Local! Buy Local!
ALMA UP!
Branding. Entrepreneurs. Startups.
Customized For Business!
ALPHABET INTERNATIONAL
Online – Mobile – Security – Tech
Real. Targeted. Local. Ads.
ALPHABET RESOURCES
Online – Mobile – Security – Tech
Real. Targeted. Ads.
SHOP LOCAL
Online – Mobile – Security – Tech
Real. Targeted. Ads.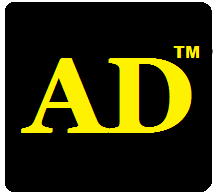 Online – Mobile – Security – Tech
Real. Targeted. Ads.
---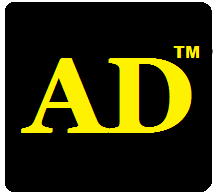 Local Ads For Any Business!


ALPHABET MOBILE ADS
AlphabetLocal.com – #AlphabetLocal