MOUNT VERNON
Westchester County • New York Local
Incorporated as a village in 1853
The Mount Vernon area was first settled in 1664 by families from Connecticut as part of the Town of Eastchester. Mount Vernon incorporated as a village in 1853 and reincorporated as a city in 1892.
The City of Mount Vernon is an inner suburb of New York City, immediately to the north of the borough of the Bronx. Mount Vernon takes its name from George Washington's Mount Vernon plantation in Virginia.
The Mount Vernon Public Library, a gift to the city from Andrew Carnegie, opened in 1904 and is now part of the Westchester Library System, providing educational, cultural and computer services to county residents of all ages.
Ronald Alexander Blackwood (1926 – 2017) was a Jamaican-born American politician who served as the Mayor of Mount Vernon for eleven years from 1985 until 1996. On January 25, 1985, Blackwood became the first Black Mayor of Mount Vernon, as well as the first Black person elected mayor of any municipality in New York state.
The City of Mount Vernon's residents, business, and neighborhoods embraces cultural equality, diversity, inclusion, equity, unity and has many positive-minded and culturally inspiring people as well as historic business-friendly diverse communities.
Mount Vernon residents and businesses are rolling out the "Welcome to Mount Vernon" and the "You're Home Now" Mount Vernon genuine welcome mats to new local entrepreneurs, new startups, online sales, business founders, new residents, seniors, and more value-added Mount Vernon businesses.
Looking to the future with confidence, the City of Mount Vernon encourages its residents to become inventors and creators of startups in retail, music, printing, beauty, healthcare, legal, home repair services, medical support, CNA services, media, information technology (IT), restaurants, makeup, online sales, cleaning services, car repair, beauty salons, barber shops, education technology, and construction to help Mount Vernon's local business communities to grow.
ALMA UP!
Branding. Entrepreneurs. Startups.
Customized For Business!
ALPHABET INTERNATIONAL
Online – Mobile – Security – Tech
Real. Targeted. Local. Ads.
ALPHABET RESOURCES
Online – Mobile – Security – Tech
Real. Targeted. Ads.
SHOP LOCAL
Online – Mobile – Security – Tech
Real. Targeted. Ads.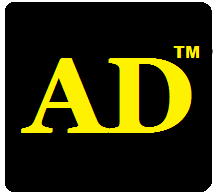 Online – Mobile – Security – Tech
Real. Targeted. Ads.
---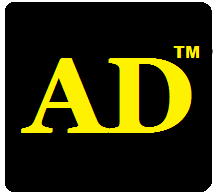 Local Ads For Any Business!


ALPHABET MOBILE ADS
AlphabetLocal.com – #AlphabetLocal