NASHVILLE
Davidson County • Consolidated City-County
Tennessee Capital • "Country Music Capital"
Nashville founded 1779 • Incorporated 1806
Nashville is a major center for the music industry, especially country music. The city was named for Francis Nash, a general of the Continental Army during the American Revolutionary War.
Nashville is sometimes referred to as "Athens of the South" due to the large number of educational institutions. The city is also a major center for the healthcare, retail, publishing, banking, automotive, technology, and transportation industries.
Nashville was home to Johnny Cash (February 26, 1932 – September 12, 2003). He received multiple Country Music Association Awards, Grammys, and other awards, in categories ranging from vocal and spoken performances to album notes and videos. His song Ring of Fire stands out as a real classic along with His song A Boy name Sue .
Johnny Cash is one of the best-selling music artists of all time, having sold more than 90 million records worldwide. His genre-spanning music embraced country, rock and roll, rockabilly, blues, folk, and gospel sounds. This crossover appeal earned him the rare honor of being inducted into the Country Music, Rock and Roll, and Gospel Music Halls of Fame..
The City of Nashville along with its local communities always embraces cultural equality, diversity, inclusion, equity and has many positive-minded and many inspiring people as well as historic business-friendly neighborhoods.
The City of Nashville and many local businesses and residents are rolling out the "Welcome to Nashville" and "You're Welcome Here" welcome mats to visitors, musicians, tourists, students, tech entrepreneurs, startups, business founders, companies, residents and more value-added businesses.
Business startups in retail sales, clothing, fashion, music, beauty, healthcare, legal, medical services, information technology, restaurants, online sales, cleaning services, beauty salons, barber shops, education technology, and construction are always in demand in a local growing community like the City of Nashville local communities. Shop Local! Buy Local!
ALMA UP!
Branding. Entrepreneurs. Startups.
Customized For Business!
ALPHABET INTERNATIONAL
Online – Mobile – Security – Tech
Real. Targeted. Local. Ads.
ALPHABET RESOURCES
Online – Mobile – Security – Tech
Real. Targeted. Ads.
SHOP LOCAL
Online – Mobile – Security – Tech
Real. Targeted. Ads.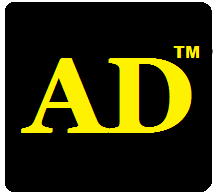 Online – Mobile – Security – Tech
Real. Targeted. Ads.
---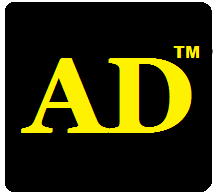 Local Ads For Any Business!


ALPHABET MOBILE ADS
AlphabetLocal.com – #AlphabetLocal