NEW BEDFORD
Bristol County • Massachusetts Local
City incorporated on March 18, 1847
Originally called Bedford Village, it was officially incorporated as the town of New Bedford on February 23, 1787. On March 18, 1847, the town of New Bedford officially became a city; Abraham Hathaway Howland was elected its first mayor. New Bedford's nickname is: "The Whaling City" and its motto is: "I Diffuse Light".
During the first half of the 19th century, New Bedford was one of the world's most important whaling ports. At its economic height during this period, New Bedford was the wealthiest city in the world per capita.
New Bedford was also a center of abolitionism at this time. New Bedford attracted many freed or escaped African American slaves. Lewis Temple, an African American blacksmith, invented the Temple toggle iron, which was the most successful harpoon design. Frederick Douglass, the famous social reformer and orator, also found amnesty in New Bedford and worked at the wharf for three years. He lived in New Bedford from 1838 until 1841.
New Bedford was the home of Sergeant William Harvey Carney (1840 – 1908). He was an American soldier during the American Civil War. Born as a slave, he as an African American, was awarded the Medal of Honor for his gallantry in saving the regimental colors (American flag) during the Battle of Fort Wagner in Charleston, South Carolina on July 18, 1863.
New Bedford is a growing community with a legacy of residents whose contribution is forever a part of America's history. New Bedford is an honored historic business-friendly community. New Bedford welcomes visitors, new residents, tech entrepreneurs, and all value-added businesses.
New Bedford communities embraces cultural equality, diversity, inclusion, equity and has many positive-minded and inspiring people and historic business-friendly communities.
New Bedford is rolling out the "Welcome to New Bedford" welcome mat to new entrepreneurs, new startups, business founders, new residents and more value-added businesses.
Business startups in retail sales, clothing, fashion, music, beauty, healthcare, legal, medical services, information technology, restaurants, online sales, cleaning services, beauty salons, barber shops, and new entrepreneurs are always in demand in a local growing business community. Shop Local! Buy Local!
In 1892, Frederick Douglass constructed rental housing for Blacks, now known as Douglass Place, in the Fells Point area of Baltimore. The complex still exists at 516-524 South Dallas Street, Baltimore, Maryland. On September 15, 1983 it was listed on the National Register of Historic Places.
ALMA UP!
Branding. Entrepreneurs. Startups.
Customized For Business!
ALPHABET INTERNATIONAL
Online – Mobile – Security – Tech
Real. Targeted. Local. Ads.
ALPHABET RESOURCES
Online – Mobile – Security – Tech
Real. Targeted. Ads.
SHOP LOCAL
Online – Mobile – Security – Tech
Real. Targeted. Ads.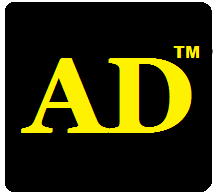 Online – Mobile – Security – Tech
Real. Targeted. Ads.
---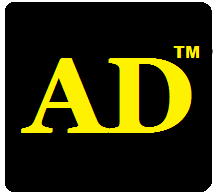 Local Ads For Any Business!


---
ALPHABET MOBILE ADS
AlphabetLocal.com – #AlphabetLocal