NEW BRUNSWICK
Middlesex County Seat • New Jersey Local
Established on December 30, 1730
New Brunswick was incorporated as a town in 1736 and chartered as a city on September 1, 1784. New Brunswick is a growing commuter town for residents commuting to New York City. New Brunswick is located 27 miles southwest of Manhattan. New Brunswick is known as both the Hub City and the Healthcare City.
The City of New Brunswick is home to the corporate headquarters and production facilities of several global pharmaceutical companies, including Johnson & Johnson and Bristol Myers Squibb. New Brunswick has evolved into a major center for the sciences, arts, and cultural activities.
Johnson & Johnson, founded in 1886, headquarters at One Johnson and Johnson Plaza, develops medical devices, pharmaceuticals, and consumer packaged goods. The company is ranked No. 36 on the 2021 Fortune 500 list of the largest United States corporations by total revenue.
Bristol Myers Squibb has facilities in New Brunswick with its headquarters in New York City. BMS is one of the world's largest pharmaceutical companies and consistently ranks on the Fortune 500 list of the largest U.S. corporations.
New Brunswick is noted for its ethnic diversity. New Brunswick supports and embraces cultural equality, diversity, inclusion, equity, and unity. There is a sizable population in the local Hungarian, Latino, and African American communities in New Brunswick and Middlesex County.
The existence of an African American community in New Brunswick dates back to the 18th century (1700s), when racial slavery was a part of life in the city and the surrounding area. The New Jersey Legislature passed An Act for the Gradual Abolition of Slavery in 1804.
By 1827, free and enslaved Black people in the city, including Joseph and Jane Hoagland, came together to establish the Mount Zion African Methodist Episcopal Church. This was the first African American church in Middlesex County and is currently located at 39 Hildebrand Way.
The City of New Brunswick is rolling out their favorite "Welcome to New Brunswick" and their "We're Glad You're Here!" inspiring New Brunswick welcome mats to new entrepreneurs, new startups, media, business founders, students, seniors, new residents and many value-added local businesses.
Locally, there are several outstanding startups, jobs and creators of products and services in educational services, health care, arts, entertainment, recreation, accommodation, printing, clothing, fashion, music, food services, retail trade, foods, and beverages now available to residents, visitors and students right here in New Brunswick.
ALMA UP!
Branding. Entrepreneurs. Startups.
Customized For Business!
ALPHABET INTERNATIONAL
Online – Mobile – Security – Tech
Real. Targeted. Local. Ads.
ALPHABET RESOURCES
Online – Mobile – Security – Tech
Real. Targeted. Ads.
SHOP LOCAL
Online – Mobile – Security – Tech
Real. Targeted. Ads.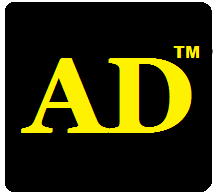 Online – Mobile – Security – Tech
Real. Targeted. Ads.
---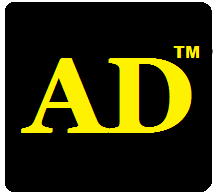 Local Ads For Any Business!


ALPHABET MOBILE ADS
AlphabetLocal.com – #AlphabetLocal