NEW HAVEN
New Haven County • "The Elm City"
Town 1st Settled on April 3, 1638
New Haven incorporated in 1784
In 1640, New Haven, with 'haven' meaning harbor or port, grew in size. On 23 April 1775, which is still celebrated in New Haven as Powder House Day, the Second Company, Governor's Foot Guard, of New Haven entered the struggle against the British. They broke into the powder house to arm themselves for the fight.
New Haven is the home of Yale University. New Haven's biggest taxpayer and employer is Yale University. New Haven calls itself the "Cultural Capital of Connecticut" for its supply of established theaters, museums, and music venues. New Haven had the first public tree planting program in America, producing a canopy of mature trees (including some large elms) that gave the city the nickname "The Elm City".
New Haven was the home of the first U.S. federal judge, Constance Baker Motley (February 23, 1965 – August 30, 1966). She was born in New Haven, the ninth of twelve children. She was the first Black woman to argue at the U.S. Supreme Court and argued 10 landmark civil rights cases, winning nine.
Motley was Chief Judge of the U.S. District Court for the Southern District of New York (May 31, 1982 – September 30, 1986). She assumed senior status on September 30, 1986 to September 28, 2005. During her time as a federal judge, she made efforts to reach out to other African American women in her position, like Judge Anne Elise Thompson, federal judge for the District of New Jersey.
Today, the City of New Haven embraces cultural equality, diversity, inclusion, and equity as a growing vibrant education-oriented historic community with affordable housing and plenty of available retail space for new businesses. As a business-friendly community, New Haven welcomes all culturally inspiring residents and value-based businesses.
The City of New Haven is in an historic and fast growing Connecticut area for new businesses. In the spirit of enterprising early settlers, New Haven is in an ideal Connecticut location where local individual creativity can thrive, grow, and where self-starter entrepreneurs can start their own dream business online or offline.
Business startups in retail sales, clothing, fashion, music, beauty, healthcare, legal, medical services, information technology, restaurants, online sales, cleaning services, beauty salons, barber shops, education technology, and construction are always in demand in a local growing community like New Haven, Connecticut. Shop Local! Buy Local!
ALMA UP!
Branding. Entrepreneurs. Startups.
Customized For Business!
ALPHABET INTERNATIONAL
Online – Mobile – Security – Tech
Real. Targeted. Local. Ads.
ALPHABET RESOURCES
Online – Mobile – Security – Tech
Real. Targeted. Ads.
SHOP LOCAL
Online – Mobile – Security – Tech
Real. Targeted. Ads.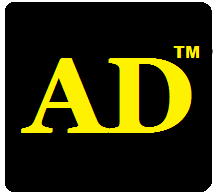 Online – Mobile – Security – Tech
Real. Targeted. Ads.
---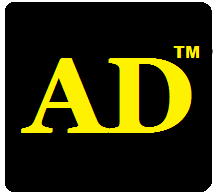 Local Ads For Any Business!


ALPHABET MOBILE ADS
AlphabetLocal.com – #AlphabetLocal