NEWARK
New Castle County • Delaware Local
Newark was founded in 1694
Newark was officially established when it received a charter from George II of Great Britain in 1758. Newark is home to the University of Delaware, which was founded in 1743. It is the largest university in Delaware.
Schools have always played a significant role in the history of Newark. A grammar school, founded by Francis Alison in 1743, moved to Newark in 1765, becoming the Newark Academy.
Among the first graduates of the school were three signers of the Declaration of Independence: George Read, Thomas McKean, and James Smith. All three were Founding Fathers of the United States.
Two of these graduates, Read and McKean, have Delaware schools named after them: George Read Middle School and Thomas McKean High School. Read also later signed the United States Constitution.
On Saturday, May 28, 2022, President Joe Biden, speaking to more than 6,000 graduates at his alma mater, the University of Delaware, said "now it's your hour," as he encouraged young people in the United States to help the country live up to its ideals.
"Your generation, more than anyone else will have to answer the question, Who are we? What do we stand for? What do we believe? Who will we be?" Biden said. "You can make the difference, you can lift the country up, you can meet the challenges of our time."
"There's one message I hope you take from me today: This is no time to be on the sidelines," he added. "We need all of you to get engaged in public life and the life of this nation."
President Joe Biden told graduates he bemoaned a "crisis of faith" in U.S. institutions and he pressed graduates to work to bind up the country's wounds. He urged them to remember that "democracy is a human enterprise."
"We do many things well," President Joe Biden said. "Sometimes we fall short. That's true in our own lives. It's true in the life of the nation. And yet democracy makes progress possible. And progress comes when we begin to see each other again not as enemies but as neighbors.'"
Newark, Delaware's local neighborhoods, residents and business communities always embraces cultural equality, diversity, inclusion, equity, unity and has many historic organizations, business-friendly groups and community leaders.
The City of Newark's citizens are always rolling out the "Welcome to Newark" and the genuine "You're Home Here!" inspiring Newark welcome mats to new entrepreneurs, new startups, business founders, community leaders, professors and more value-added local businesses. Shop Local! Buy Local!
ALMA UP!
Branding. Entrepreneurs. Startups.
Customized For Business!
ALPHABET INTERNATIONAL
Online – Mobile – Security – Tech
Real. Targeted. Local. Ads.
ALPHABET RESOURCES
Online – Mobile – Security – Tech
Real. Targeted. Ads.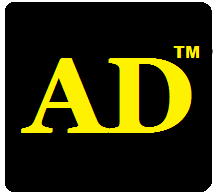 Online – Mobile – Security – Tech
Real. Targeted. Ads.
---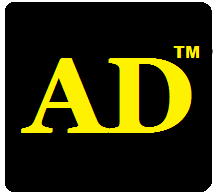 Local Ads For Any Business!


ALPHABET MOBILE ADS
AlphabetLocal.com – #AlphabetLocal