NEWBURGH
Orange County • New York Local
Newburgh incorporated in April 1865
Newburgh is located 60 miles north of New York City, and 90 miles south of Albany on the Hudson River within the Hudson Valley Area, the city of Newburgh is located near Stewart International Airport, one of the primary airports for Downstate New York.
In 1752, the land had been surveyed by Cadwallader Colden and named "Newburgh" after Newburgh in his native Scotland. Newburgh was the headquarters of the Continental Army from March 1782 until late 1783.
The commander-in-chief of the Continental Army, George Washington, had his headquarters here in Newburgh, New York. To recognized soldiers for their gallantry in war, George Washington designed and established the Badge of Military Merit from his Newburgh, New York headquarters on August 7, 1782.
The Badge of Military Merit was only awarded to three Revolutionary War soldiers by Washington himself. One was Sergeant Elijah Churchill who enlisted as a private on 7 July 1775. On 7 May 1777, he re-enlisted and served for the duration of the war. He was promoted to Sergeant on 2 October 1780. He was cited for gallantry in action during several engagements up to October 2, 1781.
He was awarded the Badge of Military Merit for his actions. The other two were William Brown and Daniel Bissell, Jr. The "Book of Merit" containing that information was lost sometime later. Washington's Badge of Military Merit later became the Purple Heart. Today, August 7 of every year is recognized as "National Purple Heart Day.
African Americans who served in the Revolutionary War numbered over 9,000. Of the 9,000 Black soldiers, 5,000 were combat dedicated troops. In Newburgh, George Washington always acknowledged the role of Black Patriots in the war.
Notably, the average length of time in service for an African American soldier during the war was four and a half years (due to many serving for the whole eight-year duration), which was eight times longer than the average period for white soldiers.
The City of Newburgh's local residents, business, and neighborhoods embraces cultural equality, diversity, inclusion, equity, unity and has many positive-minded and inspiring people as well as historic business-friendly ethnic communities. Shop Local! Buy Local!
ALMA UP!
Branding. Entrepreneurs. Startups.
Customized For Business!
ALPHABET INTERNATIONAL
Online – Mobile – Security – Tech
Real. Targeted. Local. Ads.
ALPHABET RESOURCES
Online – Mobile – Security – Tech
Real. Targeted. Ads.
SHOP LOCAL
Online – Mobile – Security – Tech
Real. Targeted. Ads.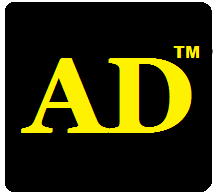 Online – Mobile – Security – Tech
Real. Targeted. Ads.
---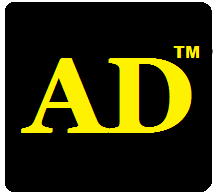 Local Ads For Any Business!


ALPHABET MOBILE ADS
AlphabetLocal.com – #AlphabetLocal