OKLAHOMA CITY
Canadian • Cleveland • Oklahoma
Plus Pottawatomie County
Incorporated on July 15, 1890
Oklahoma City officially the City of Oklahoma City, and often shortened to OKC, is the capital and largest city of the state of Oklahoma. Its the county seat of Oklahoma County. Other nicknames are: "The 405", "The Big Friendly", and "The City". Oklahoma City was settled on April 22, 1889.
Oklahoma City has one of the world's largest livestock markets. Oil, natural gas, petroleum products, marijuana, and related industries are its economy's largest sector. The city is in the middle of an active oil field and oil derricks dot the capitol grounds.
Oklahoma City and Rochester, N.Y. tied as the second most affordable cities in the world (yes, world) by the Urban Reform Institute and the Frontier Centre for Public Policy for 2022. This new study from the two nonprofits covering 92 cities in 8 different countries, shows the Steel City, Pittsburgh, edged out every other major metropolitan area in the world as number one.
The City of Oklahoma City always embraces cultural equality, diversity, inclusion, equity and has many historic business-friendly neighborhoods. The City of Oklahoma City is rolling out their favorite "Welcome to Oklahoma City" and their "Glad You're Here!" inspiring Oklahoma City welcome mats to new entrepreneurs, new startups, business founders, new residents and many value-added local businesses.
In the spirit of many enterprising early settlers, local Oklahoma City entrepreneurs have created many jobs and business opportunities in Oklahoma County. With the help of local business leaders, the demand for startup ventures and the need for more goods and services has ignited the spirit of business ownership in the local Oklahoma City community.
ALMA UP!
Branding. Entrepreneurs. Startups.
Customized For Business!
ALPHABET INTERNATIONAL
Online – Mobile – Security – Tech
Real. Targeted. Local. Ads.
ALPHABET RESOURCES
Online – Mobile – Security – Tech
Real. Targeted. Ads.
SHOP LOCAL
Online – Mobile – Security – Tech
Real. Targeted. Ads.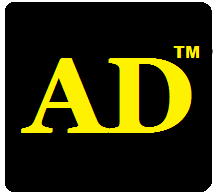 Online – Mobile – Security – Tech
Real. Targeted. Ads.
---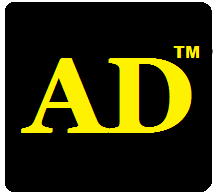 Local Ads For Any Business!


ALPHABET MOBILE ADS
AlphabetLocal.com – #AlphabetLocal