ORANGE COUNTY
Goshen County Seat • New York Local
Established on November 1, 1683
In 1970, Goshen was named as the sole county seat. The village is within the town of Goshen, some fifty miles northwest of New York City, on New York State Route 17 in the center of Orange County. Goshen is the home of the Harness Racing Museum & Hall of Fame.
Orange County took its name from the Prince of Orange. In 1683. The only European inhabitants of the area were a handful of Dutch colonists in present-day Rockland County. The area of modern Orange County was entirely occupied by the native Munsee people.
In 1712, a 16-year-old indentured servant named Sarah Wells from Manhattan led a small party of three Munsee men and three hired carpenters into the undeveloped interior of the county and created the first settlement in the Town of Goshen on the Otter Kill.
She was falsely promised by her master Christopher Denne 100 acres bounty for taking on the dangerous mission to make a land claim for him. He never gave her the land. But, she did fall in love and married Irish immigrant William Bull, a stonemason, there in 1718 and they had 12 children and built the Bull Stone House at 183 County Route 51, Campbell Hall, NY.
In 1716, the first known Black woman resident was recorded in Orange County. Her name was Mercy and she was enslaved by Christopher Denne at his settlement on the Otter Kill.
During the American Revolutionary War the county was divided into Loyalists, Patriots, and those who remained neutral. The local government supported the Revolution, or "The Cause."
Orange County is home to the United States Military Academy, with 580 staff and over 4,250 cadets, at West Point, New York. It was established in 1802 and is the nation's oldest service academy. USMA at West Point has the distinction of being America's longest continuously occupied United States military installation.
In 1937, the West Point Bullion Depository was constructed; in 1988, it became the West Point Mint, as a branch of the United States Mint.
Orange County's local residents are rolling out the "Welcome to Orange County" and the genuine "You're Welcome Here!", Orange County welcome mats to visitors, local entrepreneurs, new startups, online sales, business founders, new residents, new contributors, and more value-added Orange County businesses.
Orange County encourages its residents and students to become inventors and creators of startups in retail, music, beauty, healthcare, legal services, medical, news, media services, information technology (IT), restaurants, online sales, education technology, and construction to help Orange County's local business community to grow and prosper.
ALMA UP!
Branding. Entrepreneurs. Startups.
Customized For Business!
ALPHABET INTERNATIONAL
Online – Mobile – Security – Tech
Real. Targeted. Local. Ads.
ALPHABET RESOURCES
Online – Mobile – Security – Tech
Real. Targeted. Ads.
SHOP LOCAL
Online – Mobile – Security – Tech
Real. Targeted. Ads.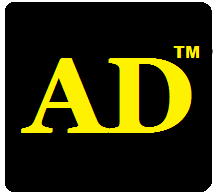 Online – Mobile – Security – Tech
Real. Targeted. Ads.
---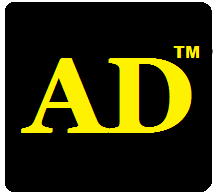 Local Ads For Any Business!


ALPHABET MOBILE ADS
AlphabetLocal.com – #AlphabetLocal