PETERSBURG
Commonwealth of Virginia
Founded on December 17, 1748
The Town of Petersburg, chartered by the Virginia legislature in 1784 as a town, incorporated three early settlements, and in 1850 the legislature elevated the town to city status.
The City of Petersburg is 21 miles south of the commonwealth (state) capital city of Richmond. 9 miles west-southwest of Petersburg is Sutherland, an unincorporated community in Dinwiddie County.
Gladys Mae West, born as Gladys Mae Brown in Sutherland, is an African American born to a farming family in a community of sharecroppers. West received full-ride scholarships to Virginia State University (VSU or Virginia State), a historically Black public university. She graduated valedictorian in 1948.
West, who understood the value of education, graduated in 1952 with a Bachelor of Science in mathematics. After graduating, she taught math and science for two years in Waverly, Virginia. West then returned to VSU to complete her Master of Mathematics degree, graduating in 1955.
West earned a second master's degree in public administration from the University of Oklahoma and a PhD from Virginia Tech. She became project manager for the Seasat radar altimetry project, the first satellite that could remotely sense oceans.
In 1956, West was hired to work at the Naval Surface Warfare Center, where she was the second Black woman ever hired and one of only four Black employees. She solved complex problems, which had proven too difficult for other members of the team. West's model ultimately became the basis for the Global Positioning System (GPS). She is known for Satellite geodesy.
The City of Petersburg always embraces cultural equality, diversity, inclusion, equity and has many historic business-friendly neighborhoods. The City of Petersburg is rolling out their favorite "Welcome to Petersburg" and their "Glad You're Here!" inspiring Petersburg welcome mats to new entrepreneurs, new startups, business founders, new residents and many value-added local businesses.
In the spirit of many enterprising early settlers, local Petersburg area entrepreneurs have created many jobs and business opportunities in the area. With the help of local business leaders, the demand for startup ventures and the need for more goods and services has ignited the spirit of business ownership in the local Petersburg community.
ALMA UP!
Branding. Entrepreneurs. Startups.
Customized For Business!
ALPHABET INTERNATIONAL
Online – Mobile – Security – Tech
Real. Targeted. Local. Ads.
ALPHABET RESOURCES
Online – Mobile – Security – Tech
Real. Targeted. Ads.
SHOP LOCAL
Online – Mobile – Security – Tech
Real. Targeted. Ads.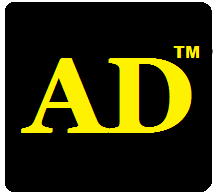 Online – Mobile – Security – Tech
Real. Targeted. Ads.
---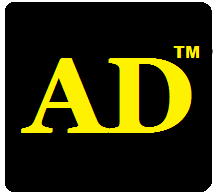 Local Ads For Any Business!


ALPHABET MOBILE ADS
AlphabetLocal.com – #AlphabetLocal