PHILADELPHIA
Philadelphia County • Pennsylvania
Philadelphia incorporated October 25, 1701
Among Philadelphia's many nicknames are: "Philly", "The City of Brotherly Love", and "The Athens of America". Its motto is: "Let brotherly love endure" or "… continue".
Philadelphia served as temporary U.S. capital while Washington, D.C. (District of Columbia) was under construction. Independence Hall is the prime location where the Declaration of Independence was signed, and the Liberty Bell, an iconic symbol of American independence, are the city's most famous attractions.
Philadelphia is the home of many U.S. firsts, including the nation's first library (1731), hospital (1751), medical school (1765), national capital (1774), university (by some accounts) (1779), stock exchange (1790), zoo (1874), and business school (1881), and the first World Heritage City in the United States.
Anne Elise Thompson, born in Philadelphia, is Senior Judge of the United States District Court for the District of New Jersey. She was the first female and first African American federal judge in New Jersey on November 2, 1979. She served as Chief Judge from 1994 to 2001, and assumed senior status on June 1, 2001.
Among her many accomplishments, she was a 1964 graduate of Howard University School of Law, one of the oldest law schools in the country and the oldest historically Black college or university law school in the United States.
In 1816, the city's free Black community founded the African Methodist Episcopal Church (AME), the first independent Black denomination in the country, and the first Black Episcopal Church with Bishop Richard Allen.
John Pierre Burr (1792-1864) was an American abolitionist and community leader in Philadelphia, actively promoted the education and civil rights for all African Americans. He was an illegitimate child of Aaron Burr, the third U.S. Vice President, and Mary Emmons, a Haitian governess who may have been born in Calcutta, India.
Burr worked as a barber in the city of Philadelphia, and by 1818 had his own business, a whites-only barber shop in the front room of his home. He was an abolitionist, worked as an active member of the Underground Railroad, sheltering and aiding fugitive slaves. He tirelessly worked for the civil rights for the African American community.
Today, the City of Philadelphia embraces cultural equality, diversity, inclusion, equity and unity as a growing, committed, vibrant, united, education-oriented historically productive community.
Philadelphia has affordable housing and plenty of available retail space for new businesses. As an historic business-friendly and supportive community, Philadelphia is rolling out the genuine "Welcome to Philadelphia" welcome mat to all culturally inspiring individuals as well as job creators, inventors and all value-based businesses.
The City of Philadelphia is in an historic and fast growing historic area for new businesses. In the spirit of enterprising early settlers, Philadelphia is in an ideal Pennsylvania location where local individual creativity and talent can thrive, grow, and where self-starter entrepreneurs can create their own dream business online or offline.
Business startups in retail sales, clothing, fashion, music, beauty, healthcare, legal, medical services, information technology, restaurants, online sales, cleaning services, beauty salons, barber shops, education technology, and construction are always in demand in a local growing community like the City of Philadelphia. Shop Local! Buy Local!
ALMA UP!
Branding. Entrepreneurs. Startups.
Customized For Business!
ALPHABET INTERNATIONAL
Online – Mobile – Security – Tech
Real. Targeted. Local. Ads.
ALPHABET RESOURCES
Online – Mobile – Security – Tech
Real. Targeted. Ads.
SHOP LOCAL
Online – Mobile – Security – Tech
Real. Targeted. Ads.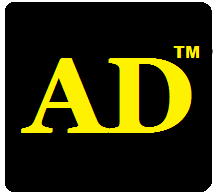 Online – Mobile – Security – Tech
Real. Targeted. Ads.
---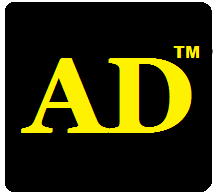 Local Ads For Any Business!


ALPHABET MOBILE ADS
AlphabetLocal.com – #AlphabetLocal