POMPANO BEACH
Broward County • Florida Local
Pompano incorporated July 3, 1908
Pompano Beach inviting motto is "Florida's Warmest Welcome". It's located along the coast of the Atlantic Ocean, just north of Fort Lauderdale. Pompano Beach Airpark, located within the city, is the home of the Goodyear Blimp Spirit of Innovation.
The name Pompano is derived from the Florida Pompano (Trachinotus carolinus), a fish found off the Atlantic coast. The first documented permanent residents of the Pompano area were George Butler and Frank Sheen and their families, who arrived in 1896 as railway employees. The first train arrived in the small Pompano settlement on February 22, 1896.
In 1947, the City of Pompano merged with the newly formed municipality on the beach and became the City of Pompano Beach. The city of Pompano Beach celebrated its centennial in 2008. Today, Pompano Beach host The Annual Blues and Sweet Potato Pie "Juneteenth" Festival.
The City of Pompano Beach always embraces cultural equality, diversity, inclusion, equity, unity and has many historic business-friendly diverse communities. Pompano Beach is rolling out the "Welcome to Pompano Beach" welcome mat to new entrepreneurs, new startups, business founders, new residents and more Pompano Beach value-added businesses.
In the spirit of many early settlers and business leaders, Pompano Beach entrepreneurs have created local business opportunities for future entrepreneurs in the area. With the help of local business leaders, the demand for startup ventures and the need for more goods and services has ignited the spirit of business ownership in local Pompano Beach communities.
Pompano Beach is in a fast growing Florida county for new businesses. In the spirit of enterprising early settlers, Pompano Beach is in a great location where local individual creativity and skills can thrive and where self-starter and motivated entrepreneurs can create their own dream business online or offline in Pompano Beach and beyond.
ALMA UP!
Branding. Entrepreneurs. Startups.
Customized For Business!
ALPHABET INTERNATIONAL
Online – Mobile – Security – Tech
Real. Targeted. Local. Ads.
ALPHABET RESOURCES
Online – Mobile – Security – Tech
Real. Targeted. Ads.
SHOP LOCAL
Online – Mobile – Security – Tech
Real. Targeted. Ads.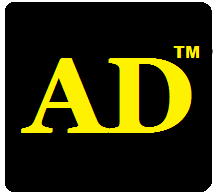 Online – Mobile – Security – Tech
Real. Targeted. Ads.
---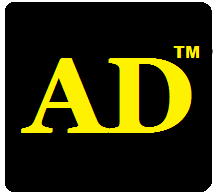 Local Ads For Any Business!


ALPHABET MOBILE ADS
AlphabetLocal.com – #AlphabetLocal