PRESCOTT
Yavapai County Seat • Prescott Valley
"Welcome to Everybody's Hometown"
Prescott incorporated in 1881
Prescott was originally inhabited by the indigenous Yavapai, who had split off from Patayan groups around 1300 AD. The first recorded European contact with the Yavapai was made by Spaniard Antonio de Espejo in 1583, who was looking for gold.
The new town was named in honor of historian William H. Prescott during a public meeting on May 30, 1864. In 1864, Prescott was designated as the capital of the Arizona Territory, replacing the temporary capital of Fort Whipple.
The Territorial Capital was moved to Tucson in 1867. Prescott again became the Territorial Capital in 1877, until Phoenix became the capital of the Arizona Territory in 1889. Prescott has a rich history as a frontier gold and silver mining town.
Prescott was incorporated in 1881. Prescott was a stereotypical "wild west" town during the latter half of the 19th century; famous residents included John Henry "Doc" Holliday and Virgil Earp of the gunfight at the O.K. Corral.
The towns of Prescott Valley, 7 miles east; Chino Valley, 16 miles north; Dewey-Humboldt, 13 miles east, and Prescott comprise what is locally known as the "Quad-City" area. By 1956, the Yavapai-Prescott Indian Tribe reservation of 1,395 acres was located adjacent to and partially within the borders of Prescott.
The modern city subsists off of tourism, especially around its storied past. It is host to the self-proclaimed "World's Oldest Rodeo", running continuously since 1888. The rodeo, one of the most famous in the United States, draws some 35,000 tourists a year.
Business startups in retail sales, clothing, fashion, makeup, beauty, healthcare, legal, medical services, information technology, restaurants, online sales, cleaning services, beauty salons, barber shops, and construction are always in demand in a growing tourist community. Shop Local! Buy Local!
ALMA UP!
Branding. Entrepreneurs. Startups.
Customized For Business!
ALPHABET INTERNATIONAL
Online – Mobile – Security – Tech
Real. Targeted. Local. Ads.
ALPHABET RESOURCES
Online – Mobile – Security – Tech
Real. Targeted. Ads.
SHOP LOCAL
Online – Mobile – Security – Tech
Real. Targeted. Ads.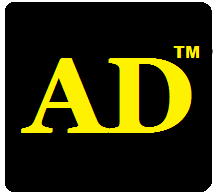 Online – Mobile – Security – Tech
Real. Targeted. Ads.
---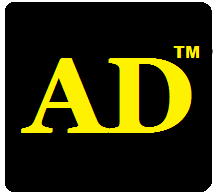 Local Ads For Any Business!


ALPHABET MOBILE ADS
AlphabetLocal.com – #AlphabetLocal