QUEENS
Queens County • New York Local
Plus Queens Village New York City
Queens, NYC is one of twelve New York counties created on November 1, 1683. The New York City borough of Queens was authorized on May 4, 1897, by a vote of the New York State Legislature. Queens Borough was established on January 1, 1898.
On May 5, 2022, President Joe Biden has named Karine Jean-Pierre (b. August 13, 1974) of Queens Village, as his new top spokesperson as press secretary. This is the first time a Black, openly gay person, and daughter of immigrants, made history in one of the White House's most prominent positions in the role. She became the 35th White House Press Secretary on May 13, 2022, following the departure of Jen Psaki (43).
Queens Village is home to Karine Jean-Pierre (47). She was born in Fort-de-France, Martinique to Haitian parents, and was raised in Queens Village from age 5. She is a graduate of the New York Institute of Technology. She received her MPA from the School of International and Public Affairs, Columbia University (SIPA) in 2003. She joined the Columbia University faculty in 2014.
In 2006, she was the outreach coordinator for Walmart Watch in Washington, D.C. She joined the Columbia University faculty in 2014. Ms Jean-Pierre, 44, has served as the administration's principal deputy press secretary since Mr Biden was elected. Ms Jean-Pierre, previously an analyst at MSNBC, brings more than two decades of experience in Democratic politics to the role.
On May 17, 2022, Jean-Pierre said, "Representation matters". Karine Jean-Pierre comments on her historic day at the White House during Monday's press briefing, which marked her first official day on the job as press secretary.
She continued by saying that she learned from the sacrifices of those who came before her, and she is forever grateful to them. "Representation does matter," she added. "You hear us say this often in this administration, and no one understands this better than President Biden."
The Chaney-Goodman-Schwerner Clock Tower of Rosenthal Library, located on the CUNY Queens College Campus, is named in honor of James Chaney, Andrew Goodman, and Michael (Mickey) Schwerner. They were civil rights workers killed in Mississippi on June 21, 1964.
Schwerner, along with Goodman and Chaney, received a posthumous Presidential Medal of Freedom from President Barack Obama in 2014.
Queens's residents, business, and neighborhoods embraces cultural equality, diversity, inclusion, equity, unity and has many positive-minded and inspiring people as well as local historic Queens business-friendly communities.
Local Queens resident entrepreneurs have created local business opportunities. With the help of local business leaders, the demand for startup ventures and the need for more goods and services has ignited the spirit of personal business ownership in the Queens community.
ALMA UP!
Branding. Entrepreneurs. Startups.
Customized For Business!
ALPHABET INTERNATIONAL
Online – Mobile – Security – Tech
Real. Targeted. Local. Ads.
ALPHABET RESOURCES
Online – Mobile – Security – Tech
Real. Targeted. Ads.
SHOP LOCAL
Online – Mobile – Security – Tech
Real. Targeted. Ads.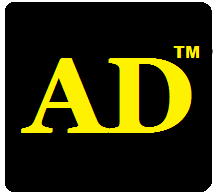 Online – Mobile – Security – Tech
Real. Targeted. Ads.
---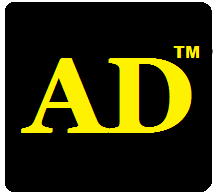 Local Ads For Any Business!


ALPHABET MOBILE ADS
AlphabetLocal.com – #AlphabetLocal