RIVERSIDE
Riverside County Seat • California Local
City Motto is: "City of Arts and Innovation"
Riverside incorporated October 11, 1883
Riverside is named for its location beside the Santa Ana River. Riverside is located about 50 miles southeast of downtown Los Angeles. Riverside was founded in the early 1870s. It is the birthplace of the California citrus industry and home of the Mission Inn, the largest Mission Revival Style building in the United States.
Riverside is the birthplace of Billy Vera (May 28, 1944), an American singer, songwriter, actor, author, and music historian. He has been a singer and songwriter since the 1960s, his most successful record being "At This Moment", a US number 1 hit in 1987.
In 1967, Jerry Wexler of Atlantic Records teamed Judy Clay up with white singer-songwriter Billy Vera to make the United States' first racially integrated duo, and The Sweet Inspirations, to record "Storybook Children".
"Storybook Children" made No. 20 on the US R&B chart and No. 54 pop. It was seen as the first interracial duo recording for a major label in America's music history.
In May of 1968, the singing duo of Billy Vera and soul-diva Judy Clay entered the Apollo Theater in Harlem, New York City to sing together as the first Black woman and white guy teaming up together to sing live on stage in America. At this history-making event they sang, "Storybook Children" to the "shock" and delight of the all-Black audience who stood to their feet with a standing ovation.
"Storybook Children" is considered to be the first interracial love song to chart in the USA. Billy Vera continues to perform with his group Billy Vera & The Beaters and won a Grammy Award in 2013.
Local Riverside entrepreneurs have created business opportunities in Riverside County. With the help of local business leaders, the demand for startup ventures and the need for more goods and services has ignited the spirit of local business ownership in the Riverside community.
ALMA UP!
Branding. Entrepreneurs. Startups.
Customized For Business!
ALPHABET INTERNATIONAL
Online – Mobile – Security – Tech
Real. Targeted. Local. Ads.
ALPHABET RESOURCES
Online – Mobile – Security – Tech
Real. Targeted. Ads.
SHOP LOCAL
Online – Mobile – Security – Tech
Real. Targeted. Ads.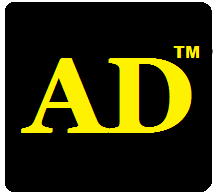 Online – Mobile – Security – Tech
Real. Targeted. Ads.
---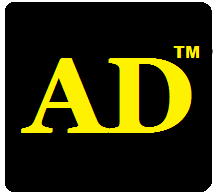 Local Ads For Any Business!


ALPHABET MOBILE ADS
AlphabetLocal.com – #AlphabetLocal