ROSEWOOD
Levy County Community • Florida Local
Rosewood was first settled in 1845
Rosewood is an unincorporated community in Levy County. Bronson is the county seat. Rosewood is located just off State Road 24 approximately 1 mile northeast of Sumner and 9 miles northeast of Cedar Key.
Rosewood was home to a Great Floridian, Mahulda Gussie Brown Carrier who was born in Archer, Florida (1894-1948). Mahulda Carrier was a Rosewood Massacre survivor, an educator for many years and the first African American licensed as a school principal in the state of Florida.
Rosewood was an African American community of several hundred residents that prospered there in the early 20th century, until a racist White mob destroyed it in the Rosewood Massacre of January 1-7, 1923. The 100th anniversary of the Rosewood Massacre begins on January 1, 2023.
Massacre reparations: In the spring of 1994, the Florida state legislature voted to give $2 million in compensation for the nine surviving family members (equaling $150,000 each).
The name "Rosewood" refers to the reddish color of cut eastern red cedar wood, Juniperus virginiana, that was prevalent in the area and was used to make pencils.
Rosewood was a mostly self-sufficient community. They had three churches, a school, a large Masonic Hall, a turpentine mill, a sugarcane mill, a baseball team, and two general stores, one of which was White-owned. The village had about a dozen two-story wooden plank homes, other small two-room houses, and several small unoccupied plank farm and storage structures.
Some families owned pianos, organs, and other symbols of middle-class prosperity. In 1997 a movie called "Rosewood" gave a movie (partial fictional) version of the Rosewood Massacre. Rosewood is making a 21st century comeback.
In the spirit of many enterprising early Rosewood settlers, local Levy County entrepreneurs have created many jobs and business opportunities in the county. With the help of local business leaders, the demand for startup ventures and the need for more goods and services has ignited the spirit of business ownership in the local Rosewood, Florida community.
ALMA UP!
Branding. Entrepreneurs. Startups.
Customized For Business!
ALPHABET INTERNATIONAL
Online – Mobile – Security – Tech
Real. Targeted. Local. Ads.
ALPHABET RESOURCES
Online – Mobile – Security – Tech
Real. Targeted. Ads.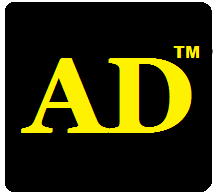 Online – Mobile – Security – Tech
Real. Targeted. Ads.
---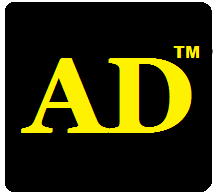 Local Ads For Any Business!


ALPHABET MOBILE ADS
AlphabetLocal.com – #AlphabetLocal