ROYAL OAK
Oakland County • Michigan Local
Incorporated as a village in 1891
Royal Oak was reincorporated a city in 1921. The Royal Oak Farmers Market opened as a truck market, at the corner of 4th and Troy streets, on October 14, 1925 as a cooperative venture between the then-new City of Royal Oak and Oakland County. There were still numerous farmers in the county at the time.
Royal Oak, Michigan is home of Mallory McMorrow, (born August 23, 1986). She is an American politician who has served in the Michigan Senate since January 2019. She received a Bachelor of Arts in industrial design from the University of Notre Dame in 2008.
In her junior year at Notre Dame, she won a public design contest for the Mazda3. After graduation, McMorrow worked for design firms in New York and Los Angeles before moving to Michigan.
In 2018, McMorrow ran for the Michigan Senate, seeking to represent Michigan's 13th Senate district and she won. As the assistant minority floor leader in the Senate, McMorrow supports renewable energy practices and funding clean water initiatives in her district.
McMorrow supports balanced budgets, support for small business, support for the rights of all including marginalized people. She stresses local community support for economic growth in her district, Metro Detroit suburbs, which includes Berkley, Birmingham, Bloomfield Hills, Clawson, Rochester Hills, Royal Oak, and Troy, Michigan, as a priority for the people in her community, and the citizens in her district.
In April 2022, a Republican State Senate colleague claimed in a campaign fundraising email that McMorrow wanted to "groom and sexualize kindergartners". On April 19, 2022, McMorrow took to the senate floor to defend herself against the accusations. You can see the her speech here.
Royal Oak and Oakland County's local communities embraces cultural equality, diversity, inclusion, equity and has many positive-minded and inspiring people as well as historic business-friendly communities that wants the elimination of hate, and all proactive support for the rights of all citizens.
The City of Royal Oak encourages its residents to become inventors and creators of startups in retail, music, beauty, healthcare, legal, home repair services, medical support services, information technology (IT), restaurants, makeup, online sales, cleaning services, car repair, beauty salons, barber shops, education technology, and construction to help Royal Oaks local business community to grow.
ALMA UP!
Branding. Entrepreneurs. Startups.
Customized For Business!
ALPHABET INTERNATIONAL
Online – Mobile – Security – Tech
Real. Targeted. Local. Ads.
ALPHABET RESOURCES
Online – Mobile – Security – Tech
Real. Targeted. Ads.
SHOP LOCAL
Online – Mobile – Security – Tech
Real. Targeted. Ads.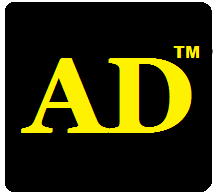 Online – Mobile – Security – Tech
Real. Targeted. Ads.
---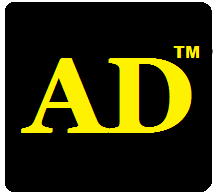 Local Ads For Any Business!


ALPHABET MOBILE ADS
AlphabetLocal.com – #AlphabetLocal