SCOTTSDALE
Maricopa County • Arizona Local
City incorporated on June 25, 1951
The area that includes what became Scottsdale was first inhabited in 300 BC by the Hohokam people, the "Canal Builders". After them, the Akimel O'odham (Pima) and the Tohono O'odham (Papago), are thought to be the Hohokam's direct descendants inhabited the area. Scottsdale was originally a Pima village known as Vaṣai S-vaṣonĭ, meaning "rotting hay".
Despite its becoming a modern city, some Pima still live in Scottsdale today. The Pima reside in modern houses, not traditional dwellings. The area was named Scottsdale in 1894 after its founder Winfield Scott, a retired U.S. Army chaplain. Scottsdale was incorporated in 1951 with a population of 2,000.
Winfield, his wife, Helen and his brother George Washington Scott became the town's first residents. Today, Scottsdale has expanded from its original 640 acres (known today as the downtown area purchased by Scott for $3.50/acre in 1888). As of 2022, Scottsdale was 31 miles long and 11.4 miles wide at its widest point. Its slogan is "The West's Most Western Town".
The City of Scottsdale in the 2020 Census had a population of 241,361. It shares boundaries with many other municipalities and entities. Scottsdale is bordered by the City of Phoenix, Paradise Valley and unincorporated Maricopa County land and Carefree in the west.
Additionally, on the north, Tonto National Forest and to the south, Tempe. To the south and east, the Salt River Pima-Maricopa Indian Community, Fountain Hills and the McDowell Mountain Regional Park and more unincorporated Maricopa County land.
In 2022, Money Magazine's "Top Ten Best Places to Live in America" named Scottsdale number 9 of the top ten. Money has compiled the annual list of 50 Best Places to Live in America every year since 1987.
The City of Scottsdale embraces cultural equality, diversity, inclusion, equity and has many historic business-friendly neighborhoods. Scottsdale is rolling out the "Welcome to Scottsdale" welcome mat to new entrepreneurs, new startups, business founders, new residents and more value-added businesses.
In the spirit of many enterprising early settlers, local Scottsdale entrepreneurs have created business opportunities in the area. With the help of local business leaders, the demand for startup ventures and the need for more goods and services has ignited the spirit of business ownership in the Scottsdale community.
ALMA UP!
Branding. Entrepreneurs. Startups.
Customized For Business!
ALPHABET INTERNATIONAL
Online – Mobile – Security – Tech
Real. Targeted. Local. Ads.
ALPHABET RESOURCES
Online – Mobile – Security – Tech
Real. Targeted. Ads.
SHOP LOCAL
Online – Mobile – Security – Tech
Real. Targeted. Ads.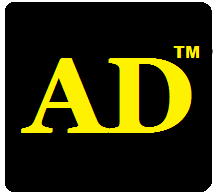 Online – Mobile – Security – Tech
Real. Targeted. Ads.
---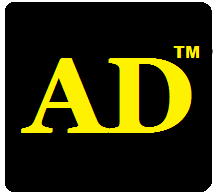 Local Ads For Any Business!


ALPHABET MOBILE ADS
AlphabetLocal.com – #AlphabetLocal