SIERRA VISTA
Cochise County • Arizona Local
Sierra Vista was established in 1956
Sierra Vista, Spanish for 'mountain view', is 75 miles southeast of Tucson and serves as the main commercial, cultural, and recreational hub of Cochise County. Sierra Vista's nickname is: "Hummingbird Capital of the United States".
Fort Huachuca, a United States Army post, has been incorporated into the city since 1971 and is located in the northwest part of the city. From 1913 to 1933, Fort Huachuca was the base for the "Buffalo Soldiers" of the 10th Cavalry Regiment.The fort was once commanded by Charles Young, the first African American to be promoted to colonel.
The "Buffalo Soldiers" originally were members of the 10th Cavalry Regiment of the United States Army, formed on September 21, 1866, at Fort Leavenworth, Kansas. This nickname was given to the Colored Cavalry by Native American tribes who fought in the Indian Wars.
The "Buffalo Soldiers" were established by Congress on July 28, 1866 as the first peacetime all-black regiments in the regular U.S. Army. On September 6, 2005, Mark Matthews, the oldest surviving Buffalo Soldier, died at the age of 111. He was buried at Arlington National Cemetery.
Sierra Vista is bordered by the cities of Huachuca City and Whetstone to the north and Sierra Vista Southeast (Nicksville) to the South. Sierra Vista is home to University of Arizona, College of Applied Science and Technology and Cochise College.
Sierra Vista is home to Wick Communications, a media company operating 27 newspapers and 18 specialty publications in 11 states.
The City of Sierra Vista is in a fast growing area for businesses. In the spirit of early settlers, Sierra Vista is an ideal location where local creativity can thrive and where self-starter entrepreneurs can start their dream business online or offline.
Business startups in retail sales, clothing, fashion, makeup, beauty, healthcare, legal, medical services, information technology, restaurants, online sales, cleaning services, beauty salons, barber shops, and construction are always in demand in a robust growing community. Shop Local! Buy Local!
ALMA UP!
Branding. Entrepreneurs. Startups.
Customized For Business!
ALPHABET INTERNATIONAL
Online – Mobile – Security – Tech
Real. Targeted. Local. Ads.
ALPHABET RESOURCES
Online – Mobile – Security – Tech
Real. Targeted. Ads.
SHOP LOCAL
Online – Mobile – Security – Tech
Real. Targeted. Ads.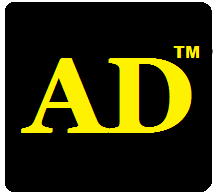 Online – Mobile – Security – Tech
Real. Targeted. Ads.
---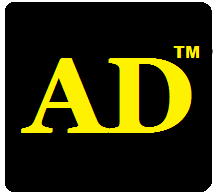 Local Ads For Any Business!


ALPHABET MOBILE ADS
AlphabetLocal.com – #AlphabetLocal