SOUTH GEORGIA
Atlanta Capital City • "Peach State"
"Wisdom • Justice • Moderation"
Statehood (4th) on January 2, 1788
Georgia was founded in 1732 as the Province of Georgia and becoming a royal colony in 1752. Georgia was the last and southernmost of the original Thirteen Colonies to be established.
An Atlanta-born Baptist minister who was part of the educated middle class that had developed in Atlanta's African American community, Martin Luther King Jr., emerged as a national leader in the civil rights movement. He inspired Americans to recognized and support equality and diversity.
Savannah, Ellabell in South Georgia's Bryan County has many residents, businesses, and neighborhoods who always embraces the rights of all residents as they reach their full education and job skills potential.
Georgia supports cultural equality, diversity, inclusion, equity, unity and has many positive-minded and culturally inspiring people as well as historic business-friendly diverse communities.
The landscape of southeast Georgia is about to change. Hyundai Motor Group is about to invest over $1 billion in infrastructure, jobs, trucking, design, artificial intelligence for autonomous vehicles and electric vehicle "smart mobility" services. Thousands of jobs for tech workers will soon appear in Bryan County, Georgia.
Hyundai Motor Group is in the process of creating over 8,100 tech jobs in Southeast Georgia in Ellabell, Bryan County near Pembroke and Savannah. The company will build an electric car manufacturing plant along I-16 near Ellabell on nearly 3,000 acres. Thousands of jobs will come online as a result.
South Georgia has many local entrepreneurs who are business owners. Business startups in retail sales, services, healthcare, legal, restaurants, internet entrepreneurs, entertainment, online sales, education, high technology, manufacturing and construction can be found in South Georgia.
Many South Georgia communities encourages its local residents to become inventors and creators of tech startups in retail, healthcare, legal, home repair, medical services, information technology (IT), restaurants, tech classes, online sales, cleaning services, education technology, and senior care to help South Georgia's local business community to grow and prosper. Shop local and buy local!
ALMA UP!
Branding. Entrepreneurs. Startups.
Customized For Business!
ALPHABET INTERNATIONAL
Online – Mobile – Security – Tech
Real. Targeted. Local. Ads.
ALPHABET RESOURCES
Online – Mobile – Security – Tech
Real. Targeted. Ads.
SHOP GEORGIA
Online – Mobile – Security – Tech
Real. Targeted. Ads.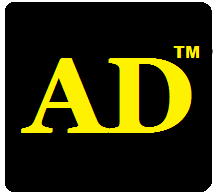 Online – Mobile – Security – Tech
Real. Targeted. Ads.
---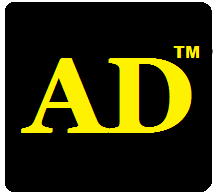 Local Ads For Any Business!


ALPHABET MOBILE ADS
AlphabetLocal.com – #AlphabetLocal