SPRINGFIELD
Sangamon County Seat • Illinois Capital
Motto: "Home of President Abraham Lincoln"
Springfield incorporated on February 3, 1840
The first cabin was built in 1820, by John Kelly. A stone marker on the north side of Jefferson street, halfway between 1st and College streets, marks the location of his cabin.
Initially called the town of Calhoun, and by 1832, the town renamed itself as Springfield. According to local history, the name Springfield was suggested by the wife of John Kelly, after Spring Creek, which ran through the area known as "Kelly's Field".
Springfield was incorporated on April 2, 1832. It was the home of President Abraham Lincoln, the 16th U.S. President, from 1837 until 1861, when he went to the White House as President of the United States.
Springfield was the home of William Henry Johnson born on March 4, 1833. He was a free African American and the personal valet and barber of Abraham Lincoln. Having first worked for Lincoln in Springfield, Illinois, Johnson accompanied the President-Elect to Washington, D.C. for his first inauguration in 1861.
He traveled with Lincoln in November 1863 to Gettysburg, Pennsylvania, where Lincoln gave the Gettysburg Address. Lincoln trusted him to convey messages, and at times significant sums of money. Lincoln said that Johnson was a worthy man of integrity and faithfulness. Johnson passed away on January 28, 1864.
Major local tourist attractions include multiple sites connected with Lincoln including the Abraham Lincoln Presidential Library and Museum, Lincoln Home National Historic Site, Lincoln-Herndon Law Offices State Historic Site, and the Lincoln Tomb at Oak Ridge Cemetery.
The government of the state of Illinois is based in Springfield. State government institutions include the Illinois General Assembly, the Illinois Supreme Court and the Office of the Governor of Illinois.
Today, Springfield, Illinois embraces cultural equality, diversity, inclusion, and equity as a growing vibrant education-oriented Illinois community with affordable housing and plenty of available retail space for new businesses.
As a business-friendly Illinois community, the City of Springfield welcomes all culturally inspiring residents, online technology entrepreneurs, teachers, educators, business startups, founders, job creators, active achievers, and value-based businesses.
The City of Springfield is in a fast growing Illinois area for new businesses. In the spirit of enterprising early settlers, Springfield is in an ideal Illinois location where local individual creativity can thrive and where creative self-starter entrepreneurs can start their own dream business online or offline.
Business startups in retail sales, clothing, fashion, makeup, beauty, healthcare, legal, medical services, information technology, restaurants, online sales, cleaning services, beauty salons, barber shops, and new entrepreneurs are always in demand in a local growing business community. Shop Local! Buy Local!
ALMA UP!
Branding. Entrepreneurs. Startups.
Customized For Business!
ALPHABET INTERNATIONAL
Online – Mobile – Security – Tech
Real. Targeted. Local. Ads.
ALPHABET RESOURCES
Online – Mobile – Security – Tech
Real. Targeted. Ads.
SHOP LOCAL
Online – Mobile – Security – Tech
Real. Targeted. Ads.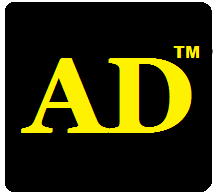 Online – Mobile – Security – Tech
Real. Targeted. Ads.
---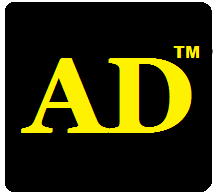 Local Ads For Any Business!


ALPHABET MOBILE ADS
AlphabetLocal.com – #AlphabetLocal