STAMFORD
Fairfield County • Connecticut Local
Stamford was incorporated in 1893
Stamford is home to nine Fortune 500 companies as of 2019. Stamford is the largest financial district in the New York metropolitan region outside New York City. Stamford's nicknames are: "Innovating Since 1641", "The City That Works", and "Lock City".
Jackie Robinson born Jack Roosevelt Robinson (January 31, 1919 – October 24, 1972) was an American professional baseball player who became the first African American to play in Major League Baseball (MLB) in the modern era. Robinson made North Stamford his home later in his life and one of the Stamford little leagues is named after him.
Robinson broke the baseball color line when he started at first base for the Brooklyn Dodgers on April 15, 1947. When the Dodgers signed Robinson, it heralded the end of racial segregation in professional baseball that had relegated Black players to the Negro leagues since the 1880s. Robinson was inducted into the Baseball Hall of Fame in 1962.
In 1997, MLB retired his uniform number 42 across all major league teams. He was the first professional athlete in any sport to be so honored. MLB also adopted a new annual tradition, "Jackie Robinson Day", for the first time on April 15, 2004, on which every player on every team wears No. 42.
Robinson also was the first Black television analyst in MLB and the first Black vice president of a major American corporation, Chock full o'Nuts. In the 1960s, he helped establish the Freedom National Bank, an African American owned financial institution based in Harlem, New York. After his death in 1972, Robinson was posthumously awarded the Congressional Gold Medal and the Presidential Medal of Freedom in recognition of his achievements on and off the field.
Today, the City of Stamford always embraces cultural equality, diversity, inclusion, and equity as a growing vibrant education-oriented historic community with affordable housing and plenty of available retail space for new businesses.
The City of Stamford is in an historic and fast growing Connecticut area for new businesses. In the spirit of enterprising early settlers, Stamford is in an ideal Connecticut location where local individual creativity can thrive, grow, and where self-starter entrepreneurs can start their own dream business online or offline.
As a business-friendly Connecticut community of small businesses, the City of Stamford welcomes all innovative, creative and culturally inspiring residents and more value-based businesses. Dominant sectors of Stamford's economy include financial services, tourism, information technology, healthcare, retail businesses, telecommunications, transportation, and business services.
ALMA UP!
Branding. Entrepreneurs. Startups.
Customized For Business!
ALPHABET INTERNATIONAL
Online – Mobile – Security – Tech
Real. Targeted. Local. Ads.
ALPHABET RESOURCES
Online – Mobile – Security – Tech
Real. Targeted. Ads.
SHOP LOCAL
Online – Mobile – Security – Tech
Real. Targeted. Ads.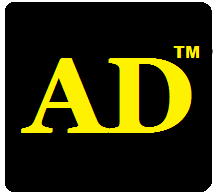 Online – Mobile – Security – Tech
Real. Targeted. Ads.
---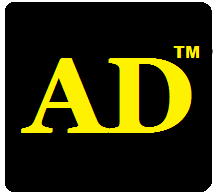 Local Ads For Any Business!


ALPHABET MOBILE ADS
AlphabetLocal.com – #AlphabetLocal