TENNESSEE
Nashville Capital • "The Volunteer State"
Statehood (16th) on June 1, 1796
Tennessee earned the nickname "The Volunteer State" early in its history due to a strong tradition of military service. Tennessee provided more Union troops than any other Confederate state during the Civil War. Tennessee provided the second-highest number of Confederate troops, behind Virginia.
On February 22, 1865, the legislature approved an amendment to the state constitution prohibiting slavery, which was approved by voters the following month, making Tennessee the only Southern state to abolish slavery.
Tennessee ratified the Thirteenth Amendment, which outlawed slavery in every state, on April 7, 1865, and the Fourteenth Amendment, which granted citizenship and equal protection under the law to former slaves, about 25% of the population, on July 18, 1866.
Tennessee is home to Tennessee Valley Authority, Oak Ridge National Laboratory, Vanderbilt University and the University of Tennessee. Tennessee has also played a major role in the development of many forms of popular music, including country, blues, rock and roll, soul, and gospel.
Memphis is home to Graceland, the former home of Elvis Aaron Presley (January 8, 1935 – August 16, 1977). Presley was an American singer and actor. He's called the "King of Rock and Roll" with over 500 million records sold.
The State of Tennessee, local residents, and local businesses are rolling out the inspiring "Welcome to Tennessee" and the genuine "You're Welcome Here!" Tennessee welcome mats to everyone. The state welcomes visitors, local entrepreneurs, new startups, online sales, business founders, new residents, new manufacturers, and more value-added businesses.
Tennessee encourages its residents to become inventors and creators of startups in retail, music, beauty, healthcare, music, law, and legal services. Tennessee's economic growth and prosperity in these areas has had a unifying effect on local city residents and businesses.
ALMA UP!
Branding. Entrepreneurs. Startups.
Customized For Business!
ALPHABET INTERNATIONAL
Online – Mobile – Security – Tech
Real. Targeted. Local. Ads.
ALPHABET RESOURCES
Online – Mobile – Security – Tech
Real. Targeted. Ads.
SHOP LOCAL
Online – Mobile – Security – Tech
Real. Targeted. Ads.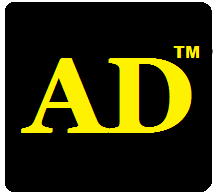 Online – Mobile – Security – Tech
Real. Targeted. Ads.
---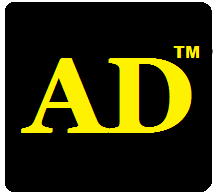 Local Ads For Any Business!


ALPHABET MOBILE ADS
AlphabetLocal.com – #AlphabetLocal