TUPELO
Named All-America City Five Times
Lee • Itawamba • Pontotoc Counties
Incorporated on July 20, 1870
Tupelo is the birthplace of Elvis Presley. Elvis Presley returned to Tupelo for a concert at the Mississippi-Alabama State Fair & Dairy Show in June 1956.
Tupelo is the smallest city in the United States that is the headquarters of more than one bank with over $10 billion in assets. A statue to honor Chief Piomingo, a leader of the Chickasaw people who had occupied this area is erected in front of Tupelo City Hall.
On February 7, 1934, Tupelo became the first city to receive power from the Tennessee Valley Authority, thus giving it the nickname "The First TVA City". Tupelo is the only city in the Southern United States to be named an All-America City five times, most recently in 2015.
Tupelo is the headquarters of the historic Natchez Trace Parkway, which connects Natchez, Mississippi, to Nashville, Tennessee. The parkway follows the route of the ancient Natchez Trace trail, a path used by indigenous peoples long before the Europeans came to the area.
Today, Tupelo embraces historic cultural diversity as a growing vibrant education-oriented community with affordable housing and plenty of available retail space for new businesses. As a business-friendly community, Tupelo welcomes all culturally inspiring residents and value-based businesses.
The City of Tupelo is in a fast growing Mississippi area for new businesses. In the spirit of enterprising early settlers, Tupelo is in an ideal Northeast Mississippi location where local individual creativity can thrive and where self-starter entrepreneurs can start their own dream business online or offline.
Business startups in retail sales, clothing, fashion, music, beauty, healthcare, legal, medical services, information technology, restaurants, online sales, cleaning services, beauty salons, barber shops, and construction are always in demand in a local growing community like Tupelo. Shop Local! Buy Local!
ALMA UP!
Branding. Entrepreneurs. Startups.
Customized For Business!
ALPHABET INTERNATIONAL
Online – Mobile – Security – Tech
Real. Targeted. Local. Ads.
ALPHABET RESOURCES
Online – Mobile – Security – Tech
Real. Targeted. Ads.
SHOP LOCAL
Online – Mobile – Security – Tech
Real. Targeted. Ads.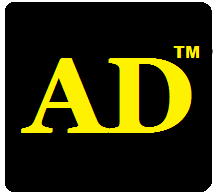 Online – Mobile – Security – Tech
Real. Targeted. Ads.
---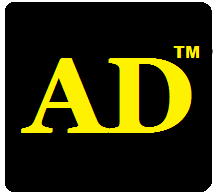 Local Ads For Any Business!


ALPHABET MOBILE ADS
AlphabetLocal.com – #AlphabetLocal