UVALDE
Uvalde County Seat • Texas Local
Uvalde was founded in 1853
Uvalde fue fundada por Reading Wood Black en 1853 como el pueblo de Encina. En 1856, cuando se organizó el condado, la ciudad pasó a llamarse Uvalde en honor al gobernador español Juan de Ugalde (Cádiz, Andalucía, 1729–1816).
Uvalde se encuentra a 80 millas (130 km) al oeste del centro de San Antonio y a 54 millas de la frontera entre México y Estados Unidos. El condado de Uvalde se creó en 1850 y se organizó en 1856 y recibió su nombre de Juan de Ugalde, el gobernador español de Coahuila, México.
El 24 de mayo de 2022, 19 niños y dos adultos murieron en un tiroteo en la escuela primaria Robb. Los estudiantes estaban celebrando la llegada de las vacaciones de verano y el final del año escolar en solo 2 días. Un pistolero local de 18 años, Salvador Ramos, desató una descarga alucinante de balas contra estudiantes y maestros de 3.° y 4.° grado en la escuela. Otras 17 personas resultaron heridas, incluidos tres agentes del orden.
El pistolero, Salvador Ramos, presuntamente compró dos rifles de asalto pocos días después de cumplir 18 años y los usó para llevar a cabo el segundo peor tiroteo en una escuela en la historia de Estados Unidos, en el que murieron 22 personas, según las autoridades. Usó un arma para dispararle a su propia abuela en la cara antes de entrar a la escuela.
Uvalde, Texas es una pequeña comunidad de 16,000 residentes en su mayoría hispanos con una larga historia de unidad y apoyo para familiares y amigos. Uvalde se describe como una comunidad muy unida donde todos conocen a todos.
La comunidad mundial y los residentes locales se han unido con mensajes de apoyo, condolencias y apoyo mutuo de la comunidad, incluidos los funcionarios escolares, las fuerzas del orden, los grupos comunitarios, los líderes de la iglesia, las ONG y muchos otros para que pueda comenzar la curación.
Uvalde y los residentes locales del condado de Uvalde están lanzando el mensaje "Bienvenido a Uvalde" y el amistoso "¡Eres bienvenido aquí!" Tapetes de bienvenida de Uvalde para estudiantes, visitantes, empresarios, empresas emergentes, fundadores de negocios, nuevos residentes y otras comunidades del área de Uvalde mientras enfrentan esta tragedia local.
Uvalde alienta a sus residentes a convertirse en inventores y creadores de nuevas empresas en comercio minorista, música, belleza, atención médica, legal, hospitalidad, derecho, aplicación de la ley, servicios legales, apoyo médico, servicios de noticias, servicios de medios, tecnología de la información (TI), restaurantes, maquillaje , ventas en línea, servicios de limpieza, reparación de automóviles, tecnología educativa, servicios de alimentación y construcción para ayudar a la comunidad empresarial local de Uvalde a crecer y prosperar.
UVALDE
Uvalde County Seat • Texas Local
Uvalde was founded in 1853
Uvalde was founded by Reading Wood Black in 1853 as the town of Encina. In 1856, when the county was organized, the town was renamed Uvalde after Spanish governor Juan de Ugalde (Cádiz, Andalusia, 1729–1816).
Uvalde is located 80 miles (130 km) west of downtown San Antonio and 54 miles east of the Mexico–United States border. Uvalde County was created in 1850 and organized in 1856 and named for Juan de Ugalde, the Spanish governor of Coahuila, Mexico.
On May 24, 2022, 19 children and two adults were killed in a school shooting at Robb Elementary School. The students were celebrating the coming of summer vacation and the end of the school year in just 2 days. An 18 year old local gunman, Salvador Ramos, unleashed a mind-numbing barrage of bullets on 3rd and 4th grade students and teachers at the school. Another 17 people were wounded, including three law enforcement officers.
The gunman, Salvador Ramos, allegedly purchased two assault rifles just days after turning 18 and used them to carry out the second-worst school shooting in U.S. history, killing 21 people, according to authorities. He used one gun to shoot his own grandmother in the face prior to going into the school.
Uvalde, Texas is a small community of 16,000 mostly Hispanic residents with a long history of unity and support for family and friends. Uvalde is described as a very tight-knit community where everybody knows everybody.
The world community and local residents have come together with messages of support, condolences and community support for one another, including schools officials, law enforcement agencies, community groups, church leaders, NGOs, and many others so the healing can begin.
Uvalde and Uvalde County's local residents are rolling out the "Welcome to Uvalde" and the friendly "You're Welcome Here!" Uvalde welcome mats to students, visitors, entrepreneurs, startups, business founders, new residents, and other Uvalde area communities as they cope with this local tragedy.
Uvalde encourages its residents to become inventors and creators of startups in retail, music, beauty, healthcare, legal, hospitality, law, law enforcement, legal services, medical support, news services, media services, information technology (IT), restaurants, makeup, online sales, cleaning services, car repair, education technology, food services, and construction to help Uvalde's local business community to grow and prosper.
ALMA UP!
Branding. Entrepreneurs. Startups.
Customized For Business!
ALPHABET TEXAS
Online – Mobile – Security – Tech
Real. Targeted. Local. Ads.
ALPHABET INTERNATIONAL
Online – Mobile – Security – Tech
Real. Targeted. Local. Ads.
ALPHABET RESOURCES
Online – Mobile – Security – Tech
Real. Targeted. Ads.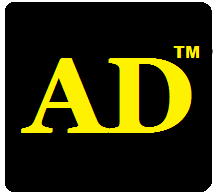 Online – Mobile – Security – Tech
Real. Targeted. Ads.
---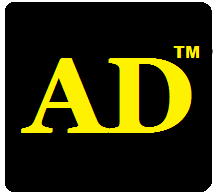 Local Ads For Any Business!


ALPHABET MOBILE ADS
AlphabetLocal.com – #AlphabetLocal