VICKSBURG
Warren County Seat • Mississippi Local
City incorporated on February 15, 1839
The City of Vicksburg is an historic city with roots in courage and valor. It was incorporated as a small village named Vicksburg in 1825 after Methodist missionary Newitt Vick.
In August 1874, Peter Crosby, an African American, was elected county sheriff in Vicksburg. On December 7, 1874, a meeting of local residents celebrated Crosby's victory. Vicksburg's nickname is: "Gibraltar of the Confederacy".
The City of Vicksburg has become a home to many entrepreneurs. Joseph Augustus Biedenharn was an American businessman and confectioner credited in the summer of 1894 with having first bottled the soda fountain drink, Coca-Cola, at his wholesale candy company building in Vicksburg, Mississippi.
On March 12, 1894, the popular soft drink Coca-Cola was bottled for the first time in Vicksburg by Joseph A. Biedenharn, a local confectioner. Today, surviving 19th-century Biedenharn soda bottles are prized by collectors of Coca-Cola memorabilia. The original candy store has been renovated and is used as the Biedenharn Coca-Cola Museum.
As Biedenharn expanded this business, he created a model of bottling-distributor franchises and built his company through this state, as well as Louisiana and Texas. Today Coca-Cola is bottled worldwide.
Many entrepreneurs have come from or worked in Vicksburg. Professionals like George Flaggs Jr., Charles Burnett, Malcolm Butler, Bobby DeLaughter, Willie Dixon, Myrlie Evers-Williams, Jay Hopson, Joseph Holt, Hank Jones, Martin F. Jue, Evelyn Preer, Beah Richards, Jan-Michael Vincent, Carl Westcott, and many others.
The City of Vicksburg is in a fast growing area for new businesses. In the spirit of enterprising early settlers, Vicksburg is in an ideal location along the Mississippi River where local individual creativity can thrive and where self-starter entrepreneurs can start their own dream business online or offline.
ALMA UP!
Branding. Entrepreneurs. Startups.
Customized For Business!
ALPHABET INTERNATIONAL
Online – Mobile – Security – Tech
Real. Targeted. Local. Ads.
ALPHABET RESOURCES
Online – Mobile – Security – Tech
Real. Targeted. Ads.
SHOP LOCAL
Online – Mobile – Security – Tech
Real. Targeted. Ads.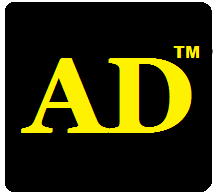 Online – Mobile – Security – Tech
Real. Targeted. Ads.
---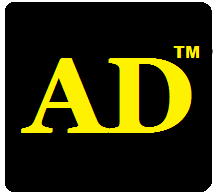 Local Ads For Any Business!


ALPHABET MOBILE ADS
AlphabetLocal.com – #AlphabetLocal