WASHINGTON
U.S. Capital City • Washington D.C.
Washington was founded in 1791
D.C. • The District • Motto: "Justice for All"
Named after George Washington, the first president of the United States. It is home to the three branches of the Federal government: Congress (legislative), the president (executive), and the Supreme Court (judicial). With over 20,000,000 visitors a year, D.C. is one of the most visited cities in the world.
Washington is home to Ketanji Brown Jackson. Born in Washington, D.C. (September 14, 1970), and raised in Miami, Florida, Judge Jackson attended Harvard University for college and law school.
Judge Ketanji Brown Jackson is the first Black female justice to be confirmed by the Senate to be an associate justice to the U.S. Supreme Court. For the first time in its 233-year history, the U.S. Supreme Court, after being confirmed, will have Justice Ketanji Brown Jackson join the nine-member court in a history-making occasion.
At Harvard, Judge Ketanji Brown Jackson served as an editor of the Harvard Law Review. As an accomplished attorney, she began her legal career with three clerkships, including one with U.S. Supreme Court Associate Justice Stephen Breyer, whose seat she will have when see joins the court.
Judge Ketanji Brown Jackson is an associate justice-appoint of the Supreme Court of the United States. Judge Jackson received Senate confirmation on April 7, 2022, with all 50 members of the Democratic caucus and three Republicans voting in favor of the nomination, and 47 Republicans voting against. She will be on the court when it starts its 2022 fall term.
UPDATE: Ketanji Brown Jackson, on Thursday, June 30, 2022 at 12:12 pm, was sworn in as a Supreme Court justice, officially making her the nation's first Black woman to serve in the role. She will fill the seat being vacated by the retiring Justice Stephen Breyer, 83, who swore her in and who previously announced his departure after nearly 28 years on the bench took effect Thursday at noon.
On October 2, 1967, Thurgood Marshall became the first African American man to be appointed to the Supreme Court.
On April 20, 1870 John Creswell, U.S. Postmaster General, ended the policy of whites only mail carriers and appointed John W. Curry Washington D.C.'s first Black postman.
Washington. D.C. local residents are rolling out the "Welcome to Washington", "You're Welcome Here!", welcome mats to visitors, local entrepreneurs, new startups, online sales, business founders, new residents, new contributors, and more value-added Washington businesses.
The District encourages its residents to become inventors and creators of startups in retail, music, beauty, healthcare, legal, law, U.S. government, law enforcement, legal services, medical support, news services, information technology (IT), restaurants, makeup, online sales, cleaning services, car repair, beauty salons, barber shops, education technology, and construction to help Washington's local business community to grow and prosper.
ALMA UP!
Branding. Entrepreneurs. Startups.
Customized For Business!
ALPHABET INTERNATIONAL
Online – Mobile – Security – Tech
Real. Targeted. Local. Ads.
ALPHABET RESOURCES
Online – Mobile – Security – Tech
Real. Targeted. Ads.
SHOP LOCAL
Online – Mobile – Security – Tech
Real. Targeted. Ads.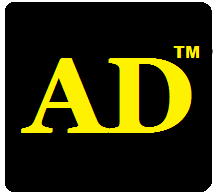 Online – Mobile – Security – Tech
Real. Targeted. Ads.
---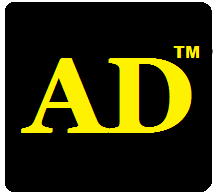 Local Ads For Any Business!


ALPHABET MOBILE ADS
AlphabetLocal.com – #AlphabetLocal