WATERLOO
Black Hawk County Seat • Iowa Local
Waterloo incorporated in 1868
Waterloo was first known as Prairie Rapids Crossing. It was first settled in 1845. The original families have streets named after them. Hanna Boulevard ((Mary Melrose Hanna in 1845), Mullan Avenue (Charles Mullan, first postmaster from 1851 to 1854 named the town Waterloo) and Virden Creek (Virden Family in 1846).
On December 8, 1845, the Iowa State Register and Waterloo Herald was the first newspaper published in Waterloo. Waterloo prospered for decades due to high employment in meat production. African American workers added to Waterloo's economic development during the early 20th century.
In 1868, the Iowa Supreme Court outlawed school segregation in Iowa, opening up better opportunities in education and employment for African Americans.
In the 1970s, several Waterloo residents organized to support Waterloo's diversity effort and economic growth. Anna Mae Weems became head of the NAACP in Waterloo.
In 1977, the first Black radio station, KBBG, was founded by Jimmy Porter. On July 26, 1978, KBBG (88.1 FM) began broadcasting as a non-commercial educational radio station licensed to serve the community of Waterloo, Iowa. KBBG is owned by Afro American Community Broadcasting, Inc and is organized as a 501(C)3 tax-exempt organization. Jimmie Porter founded the corporation in 1977 and remained active in its leadership, along with a board of directors, until his death in 2007.
In September 2021, journalist and academia Nicole Hannah-Jones announced she was starting an after-school program for students in Waterloo called the 1619 Freedom School focusing on literacy and Black history.
These Waterloo residents and many others in government and civic organizations, prioritized the need for better housing, education and employment for African Americans in Waterloo.
The Cedar Valley Aboretum & Botanic Garden is a 40-acre public garden oasis located in Waterloo. The Waterloo Center for the Arts (WCA) is a regional center for visual and performance arts is located at 225 Commercial Street. The WCA includes the largest collection of Haitian art in the country.
ALMA UP!
Branding. Entrepreneurs. Startups.
Customized For Business!
ALPHABET INTERNATIONAL
Online – Mobile – Security – Tech
Real. Targeted. Local. Ads.
ALPHABET RESOURCES
Online – Mobile – Security – Tech
Real. Targeted. Ads.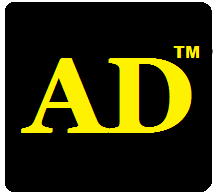 Online – Mobile – Security – Tech
Real. Targeted. Ads.
---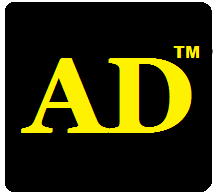 Local Ads For Any Business!


ALPHABET MOBILE ADS
AlphabetLocal.com – #AlphabetLocal