YEMEN
Sana'a is the Capital Republic of Yemen
Dates to 1200 BCE Sabaean Kingdom
In ancient times, Yemen was the home of the Sabaeans. Scholars dates the kingdom to between 1200 BCE and 275 CE, with its capital at Ma'rib, Yemen. Modern-day Yemen is believed to be the biblical land of Sheba and "the oldest and most important of the South Arabian kingdoms".
Yemen Arab Republic established on 26 September 1962. Yemen is a country at the southern end of the Arabian Peninsula in Western Asia. It is the second-largest Arab sovereign state in the peninsula. Yemen is a member of the Arab League, United Nations and the Non-Aligned Movement.
Caffè mocha dates back to Mocha, Yemen and made from the Mocha coffee bean. It was cultivated and originated in Mocha, Yemen and served worldwide today. A caffè mocha, also called mocaccino, is a chocolate-flavored warm beverage that is a variant of a café latte commonly served in a glass rather than a mug.
The name caffè mocha is derived from the city of Mocha, Yemen, which was one of the centers of early coffee trade. Like latte, the name caffè mocha is commonly shortened to just mocha. A variant is white caffè mocha, made with white chocolate instead of milk or dark.
Caffè mocha, in its most basic formulation, can also be referred to as hot chocolate with (e.g., a shot of) espresso added. Like cappuccino, caffè mochas typically contain the distinctive milk froth on top; as is common with hot chocolate, they are sometimes served with whipped cream instead.
Mocha, Yemen was the major marketplace for (arabica) coffee from the 15th century until the early 18th century. Even after other sources of coffee were found, Mocha beans continued to be prized for their distinctive flavor—and remain so even today.
The coffee itself did not grow in Mocha, but was transported from places inland to the port in Mocha, Yemen where it was shipped abroad. Today, café latte and caffè mocha are a very popular drink throughout the world. Have you had a Mocha or Latte today?
ALMA UP!
Branding. Entrepreneurs. Startups.
Customized For Business!
ALPHABET INTERNATIONAL
Online – Mobile – Security – Tech
Real. Targeted. Local. Ads.
ALPHABET RESOURCES
Online – Mobile – Security – Tech
Real. Targeted. Ads.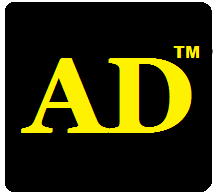 Online – Mobile – Security – Tech
Real. Targeted. Ads.
---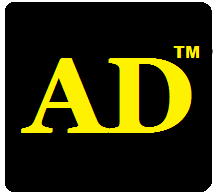 Local Ads For Any Business!


ALPHABET MOBILE ADS
AlphabetLocal.com – #AlphabetLocal