ATLANTA SOUTH
Georgia Capital City • Fulton County
Incorporated on December 29, 1847
Southwest Atlanta, Georgia is home to Tyler Perry, an American actor, director, producer, billionaire and screenwriter. He is the creator and performer of the Madea character, a tough elderly woman who takes care of business on stage or in films.
Tyler Perry was included in Time's list of the 100 most influential people of 2020. In 2020, he was awarded the Governors Award from the Primetime Emmy Awards and the following year, he received the Jean Hersholt Humanitarian Award from the Academy Awards.
Tyler Perry Studios (TPS), in Atlanta, is an American film production studio located southwest of the city. Founded in 2006, Tyler Perry Studios is owned by actor, filmmaker, and playwright Tyler Perry. The studio is a notable resource for Atlanta's robust and growing economy.
In 2019, Perry celebrated the grand opening of his newest Atlanta studio location. He purchased 330 acres of the former Fort McPherson complex in 2015 to make it the new home of Tyler Perry Studios.
Tyler Perry Studios is the largest film production studio in the United States, and established Perry as the first African American to outright own a major film production studio. Through 34th Street Films, a production arm of Tyler Perry Studios, Perry guides the work of other filmmakers.
Tyler Perry Studios, has a long history of successful television and film productions from Meet the Browns in 2008 to A Madea Homecoming in 2022. Television productions like Divorce Court (2019–present) and All the Queen's Men (2021–present). All shows have found success in audiences around the world.
In 2022, Perry was inducted into the Black Music & Entertainment Walk of Fame. The award winning actor and producer continues his tradition of hiring local associates by advertising for film and crew positions at its southwest Atlanta location.
The City of Atlanta and Tyler Perry Studios always embraces cultural equality, diversity, inclusion, equity, unity and is an historic local business-friendly diverse community of dedicated studio professionals.
The City of Atlanta supports economic development by cooperating with any attractive business operation or enterprise, large and small, that adds value to local business community or education ecosystem like Tyler Perry Studio. Shop Local! Buy Local!
ALMA UP!
Branding. Entrepreneurs. Startups.
Customized For Business!
ALPHABET INTERNATIONAL
Online – Mobile – Security – Tech
Real. Targeted. Local. Ads.
ALPHABET RESOURCES
Online – Mobile – Security – Tech
Real. Targeted. Ads.
SHOP GEORGIA
Online – Mobile – Security – Tech
Real. Targeted. Ads.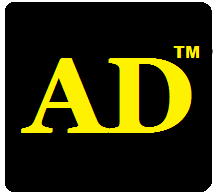 Online – Mobile – Security – Tech
Real. Targeted. Ads.
---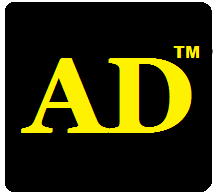 Local Ads For Any Business!


ALPHABET MOBILE ADS
AlphabetLocal.com – #AlphabetLocal